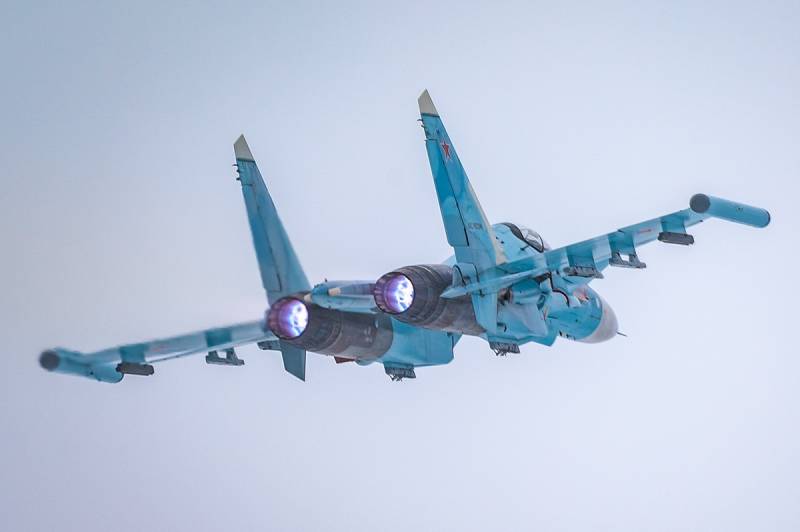 The day before, the Western press pointed out the "growing activity of the Russian military
aviation
at the borders of NATO ". NATO has already completely lost touch with reality, forgetting that Russian planes are often forced to appear "at NATO's borders" for the simple reason that NATO has already come close to the borders of Russia.
It was also reported that in just a week, NATO aircraft took to the air to intercept aircraft of the Russian Aerospace Forces at least 10 times.
As indicated in the reports, there was also "escort by Turkish fighters of Russian combat aircraft over the Black Sea."
From NATO's statement:
The escort and surveillance was carried out by the Turkish Air Force planes together with the Romanian and Bulgarian Air Force planes. It ended when the Russian aviation left the area. The planes climbed up for escort, since the actions of the Russian aviation could pose a danger to civilian airliners. Russian pilots do not contact European air traffic controllers and do not provide a flight plan. They also do not report coordinates and flight levels.
And do the same Turkish combat aircraft or, for example, the strategic bombers of the US Air Force, which often appear at the borders of Russia, transmit such information to Russian air traffic controllers? Do they report their flight plans and exact coordinates?
Earlier it was noted that NATO aviation activity near Russian air borders has grown by about 3 times over the past 10 years. US Air Force strategic bombers are flying in the international airspace corridor between the individual Kuril Islands, trying to demonstrate their non-recognition of the South Kuril Islands as part of Russia. But when aircraft of the Russian Aerospace Forces appear, for example, in the region of Alaska and the Aleutian Islands, the Pentagon often speaks of "unprofessional and dangerous actions of Russian pilots." The actions of their own pilots, even when they "lose" fuel tanks or ammunition in flight, are always "professional and safe" in NATO.