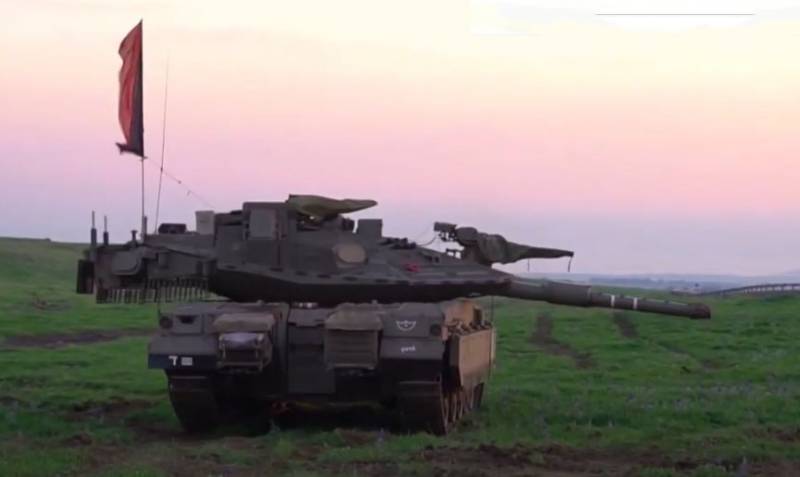 The Lebanese press reports that the 188th Barak Armored Brigade, subordinate to Israel's Northern Regional Command, conducted exercises using modernized
tanks
"Merkava". Reports say that the brigade has recently received updated armored vehicles. At the same time, it points to the version of the Merkava IV tanks (Mem 400).
Lebanese information sources state that the updated versions of Israeli tanks are equipped with "the most modern control and target search system."
Lebanon draws attention to the fact that Israel is closely following the actions of the American administration regarding the nuclear deal with Iran. If Tehran does not return to the deal on the terms put forward by the United States, then a new aggravation of the situation in the Middle East may begin. At the same time, a possible territory of confrontation is considered the southern part of Lebanon - "an operation against Hezbollah."
Voennoye Obozreniye this week reported on the demands that the Biden administration is making against Iran. In particular, Iran is expected to provide a full range of data on its nuclear facilities. "After receiving such a list," Washington will announce to Tehran which facilities it "should close", and in return the US "will partially lift the sanctions."
Returning to the topic of the training of Israeli tankers, it is worth noting the publication in the Noticias de Israel, which says that Israel is "concerned about the capabilities of militants (representatives of Hamas and Hezbollah) to carry out tank attacks from the air" - using drones equipped with explosives. At the same time, a video from May 2019 on the Al Mayadeen YouTube channel is shown in foreign media, which shows an explosion next to a tank. Then it was reported that a grenade dropped from a drone could be used against an Israeli tank. The tank, which was allegedly in the Gaza Strip during the operation, received no significant damage.