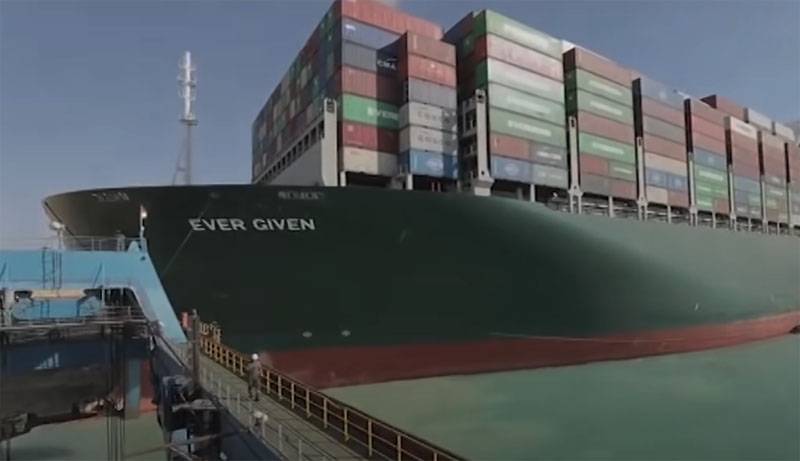 It became known that the container ship Ever Given, which was retired in the Suez Canal after several days of its blocking, has not yet left Egypt. This was announced by the head of the agency that administers the Suez Canal, Osama Rabia.
According to the Egyptian administrator, the reason is an investigation. It is noted that the administration of the channel and the Egyptian authorities are collecting all the information about what caused the blocking of the channel by a ship that belongs to a Japanese company and sails under the flag of Panama.
The vessel was to be escorted by a local pilot.
Osama Rabia:
Until the end of the investigation, the container ship Ever Given will be in the waters of Bolshoy Gorky Lake. We plan to complete the investigation within a week, if all data during this time will be collected and analyzed.
Big Bitter Lake is actually part of the Suez Canal - its widest part.
It should be reminded that the vessel was refloated on the morning of March 29, after which it again blocked the canal. In the evening of the same day, Ever Given was taken to the wider part of the Suez Canal, where it remains to this day.
The damage to the Egyptian economy during the downtime of the canal cost about $ 130 million per day. And the damage to the world economy was, according to experts, about $ 10 billion per day.
The ongoing investigation is intended to clarify for the Egyptian side exactly who should be sued for the situation in the channel between March 23 and 29.