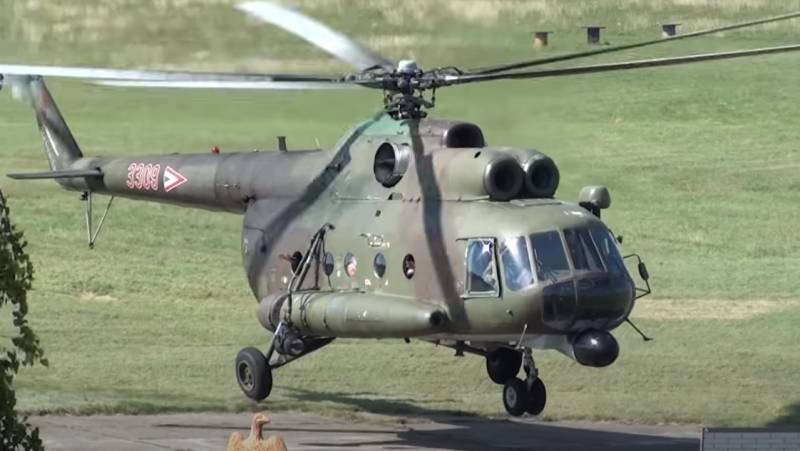 Last week, the Hungarian Air Force decommissioned the fleet of Soviet Mi-8T helicopters, which had been in service since 1969 and was the "workhorse" of the army.
aviation
country.
The last flight of a rotorcraft with registration number 3304 from the 1st transport battalion of the 86th Szolnok airbase took place on 26 March. The day before, another pair of replacing light multipurpose H145Ms landed at the same airport, completing the transfer of all 20 helicopters ordered for 318 million euros at the end of June 2018.
Hungary reportedly purchased a total of 65 Mi-8Ts, 15 of which were delivered in 1969-1970, 43 between 1970 and 1975 and two in 1982. Two more cars were donated by Finland in 2011, and in 2014 three refurbished units were purchased from Russia. The last operating Mi-8T was one of three purchased in the Russian Federation a little less than 7 years ago.
In addition to the Mi-8T, one Mi-1980 (command post), 9 Mi-7s (two of them in the electronic warfare version, which were decommissioned several years ago) were delivered to Hungary in the 17s. Currently, there are 5 Mi-17s in service, which were overhauled in 2017. They will be gradually decommissioned by 2024-2025.
It is planned that the Mi-17 will be replaced by the French medium-class Airbus Helicopters H225M multipurpose twin-engined helicopters (formerly EC725 Caracal). 2018 copies were ordered in December 16, the first of which is due to be delivered in 2023.