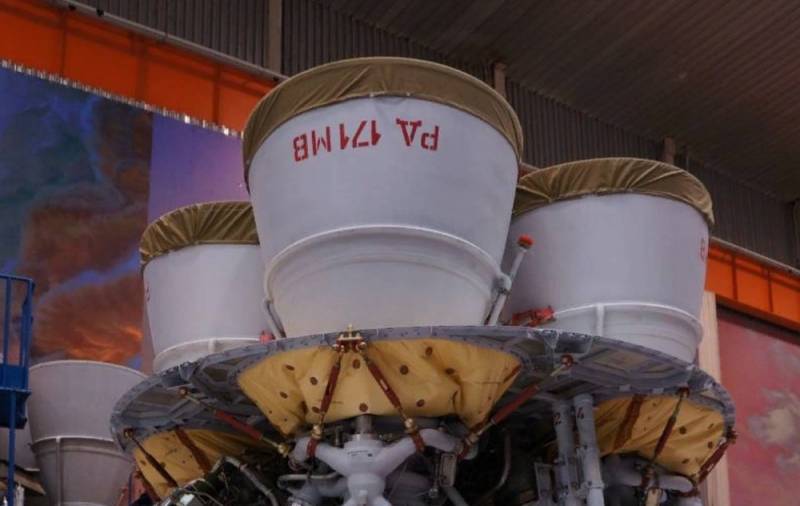 NPO Energomash completed a full cycle of firing tests of the first advanced liquid-propellant rocket engine RD-171MV, the tests were recognized as successful. This was reported by the press service of Roscosmos.
In total, within the framework of the tests, eight fire tests were carried out over the course of three months, which confirmed the engine's operability. The next stage will be a series of tests as part of the first stage of the Soyuz-5 launch vehicle. The engine will soon be sent to Samara to the Progress RCC.
Now, according to the results, we can say - yes, the engine took place!
- said the general director of Energomash Igor Arbuzov.
According to the chief designer of NPO Energomash, Petr Lyovochkin, the fire tests of the RD-171MV have once again shown the ability of the enterprise's staff to create the most advanced rocket engines in the world.
The new RD-171MV engine is a modification of the RD-171M engine, which is used in the first stage of the Zenit launch vehicle. It is being developed for the new Soyuz-5 medium-class launch vehicles and super-heavy missiles.
NPO Energomash said earlier that the capacity of the RD-171MV is 246 thousand horsepower, and the thrust with a mass of 10 tons exceeds 800 tons. The first engine will be installed on the first stage of the Soyuz-5 launch vehicle, which is scheduled to launch in 2022 from the Baikonur cosmodrome.
The Soyuz-5 medium-class launch vehicle (Irtysh) is being developed by the Energia Rocket and Space Corporation according to a preliminary design previously approved by Roscosmos.