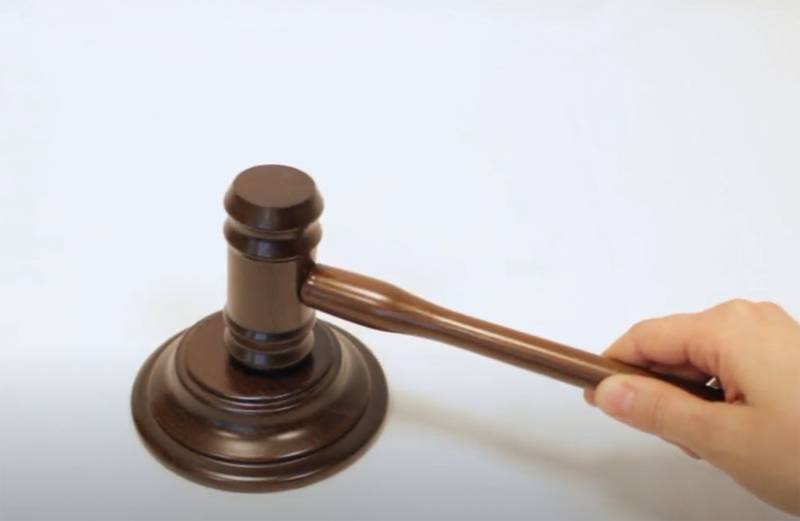 The Paris Court of Appeal, like the Ministry of Justice of the Russian Federation, considers that the arbitration in the case of the claim of "Oschadbank" of Ukraine does not have the necessary jurisdiction. Therefore, the Paris court overturned the decision to collect $ 1,3 billion from Russia in favor of Ukraine.
This was reported by the press service of the Ministry of Justice of the Russian Federation.
What kind of lawsuit are we talking about?
In 2018, the arbitration tribunal decided to satisfy the claim filed in 2015 by the Ukrainian "Oschadbank" against Russia to pay him compensation for the transfer of his property in Crimea to Russian ownership after the reunification of the peninsula with the Russian Federation. The plaintiff estimated its losses at $ 1,3 billion.
Oschadbank's claims were based on the Russian-Ukrainian Agreement on the Encouragement and Mutual Protection of Investments. But Russia, which filed an appeal, managed to prove that this case does not fall within the scope of this document. After all, the Crimean branches of "Oschadbank" were created back in the Soviet period, and they were opened by the Savings Bank of the USSR. And Russia is the legal successor of the USSR. Thus, in accordance with international law, this case does not fall under the jurisdiction of the arbitral tribunal, and the earlier decision should be canceled.
It is important that the Paris Court of Appeal has created a precedent that will be taken into account when considering other cases related to the "Crimean inheritance".