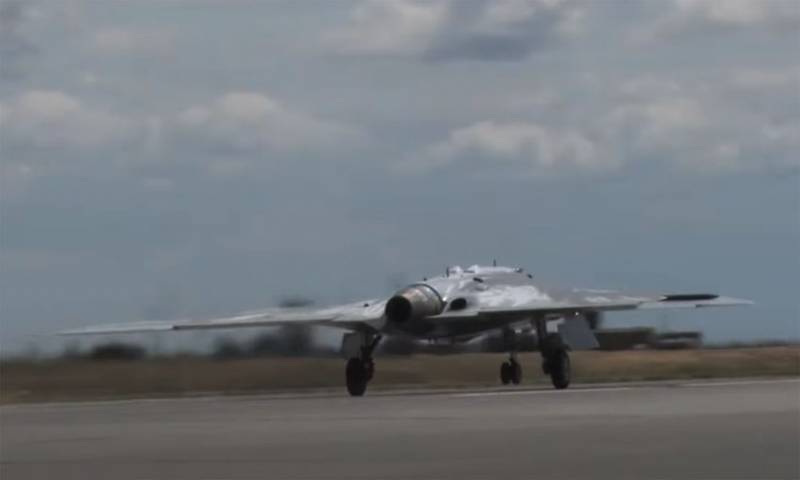 Modern air forces in different countries of the world are increasingly increasing the percentage of drones in their composition. If 10-15 years ago drones remained the prerogative of only a couple of countries in the world, today the coverage has grown tenfold. However, not every country in this regard can afford to create its own attack drones, especially of a heavy class. After all, it is one thing to create relatively small drones for aerial reconnaissance, it is quite another thing to create multi-ton aircraft with autonomous control, targeting, effective weapons for guaranteed destruction of such targets.
Russia is among the countries that create their own attack drones. Among the most discussed Russian developments of this nature is the Okhotnik UAV, which is being tested.
This is not just an attack drone, analogous to, for example, some American ones. This is a completely new system capable of performing combat missions in a network-centric format - when interacting with the fifth generation Su-57 fighter. In addition, the Russian "Okhotnik" is preparing to become the world's first unmanned interceptor capable of hitting high-speed targets.
In the near future, it is planned to create a second prototype, which will already take into account the experience of testing the first version.
How many such drones can be part of the Russian Aerospace Forces is still an open question. However, it should be stated that Russia has taken a broad step towards creating UAVs of various classes.
Link to video
from the shopping center "Russia 24".