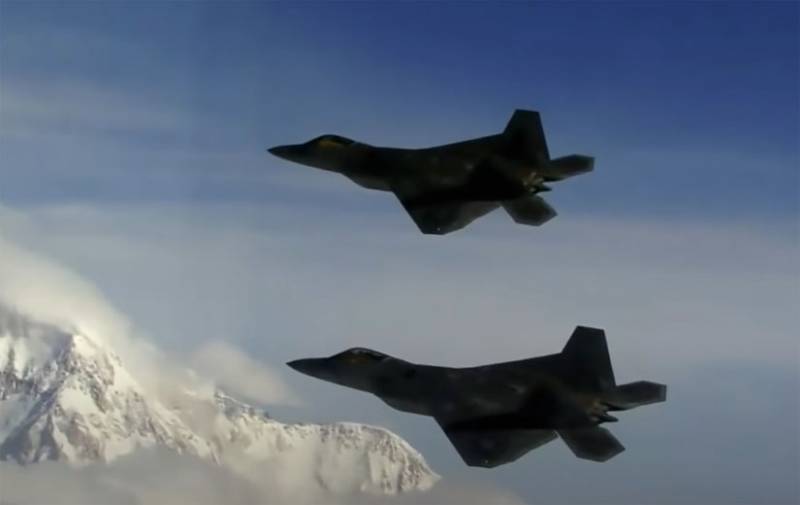 The United States continues to implement a new system of data exchange between funds
aviation
... This is Freedom Radio 550 (or simply Freedom 550), which was originally developed for the operational exchange of information between the fifth generation F-22 and F-35 fighters.
Initially, these aircraft were created in such a way that their sides used their own protocols for processing the received information. In this regard, the implementation of joint operations F-22 and F-35 were problematic. In order for the pilots of such fighters to have the opportunity to quickly exchange data, it was decided to create a special system, which eventually began to be installed on aircraft.
Now in the United States they are distributing the new system with its updated modifications to other aircraft, as well as unmanned aerial vehicles. In particular, information appeared that the so-called Freedom 550 gateway radios in the Freedom Pod version are being tested on the U-2 reconnaissance aircraft, which has been in operation in the US Air Force for more than 60 years.
Also, American tanker aircraft KC-135 (and its other modifications) and KC-46 are equipped with devices of this kind for the operational exchange of information.
The possibility of equipping the Freedom 550 system and the Skyborg unmanned system with artificial intelligence is being considered.
At the same time, experts also expressed concerns about the widespread use of Freedom 550. In particular, it is indicated that when integrating aircraft into a network-centric version, when performing combat operations, the enemy will only need to block data transmission channels through gateway radio stations. They see the vulnerability of the Freedom 550 to the latest electronic warfare equipment. In this regard, the option of increasing the security of the new American system from electronic warfare (EW) is being considered. For which, of course, new costs are required.