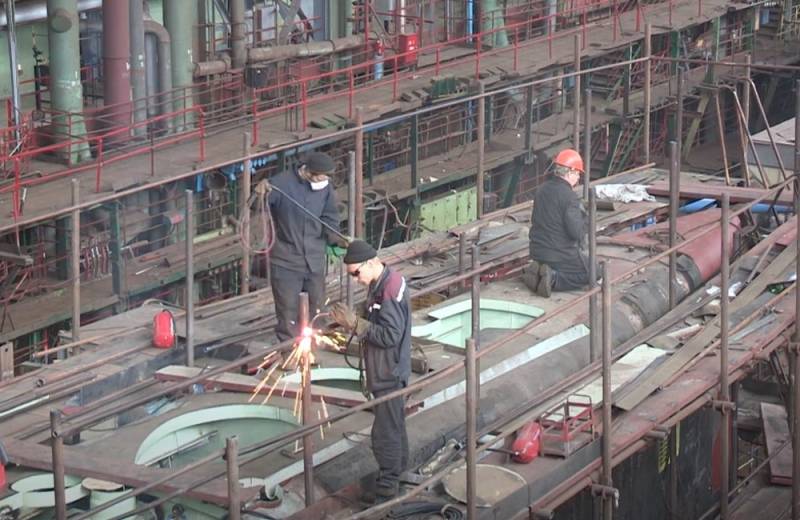 At the Zvezdochka Ship Repair Center, repair work has begun on board the AS-31 Losharik deep-sea special-purpose vehicle. CSR specialists completed the unloading of the reactor core fuel. It is reported by
TASS
with reference to the source.
According to the source, the operation to unload fuel from the reactor core lasted for almost a month, after which an audit was carried out on the boat in order to determine the volume and timing of the repair of the apparatus.
In order to restore and return to the Naval
fleet
RF AS-31 in March, an operation was completed to unload the reactor core from an emergency special submarine. It lasted for about a month
- the agency leads the words of the source.
It is specified that as a result of the fire that broke out on board the AS-31 in 2019, the titanium hull was almost not damaged, so repair and modernization work began immediately after the fuel was unloaded. Replacement of the reactor is not required, and it was not damaged either.
Recall that on July 1, 2019, a fire broke out on board the AS-31 deep-sea vehicle located in the Barents Sea, which claimed the lives of 14 submariners. The submarine was rescued, after which it was delivered to the naval base in Severomorsk.
According to the specialists of the Zvezdochka CS, the AS-31 deep-sea vehicle suffered significant damage. The fire damaged all radio-electronic equipment, automation, acoustic and navigation systems. The crew's life support system is to be replaced. The submarine was delivered to Zvezdochka in early November 2019.