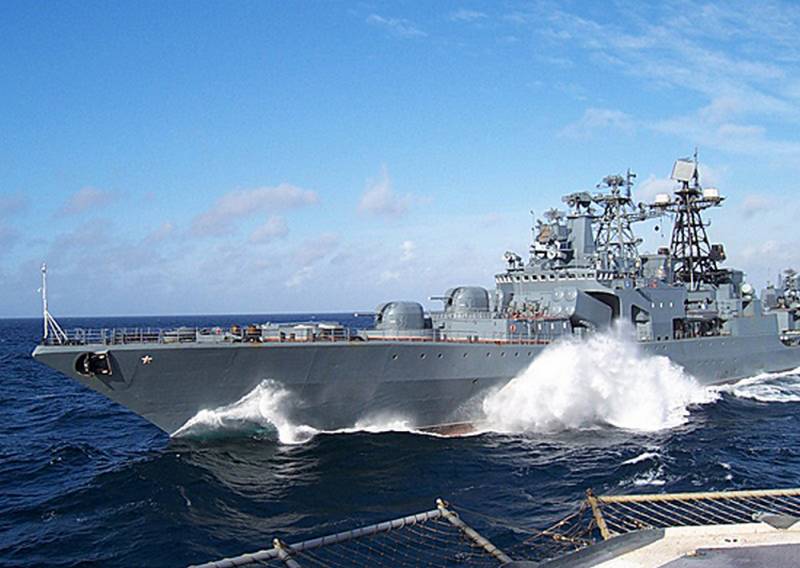 Project 1155 large anti-submarine ship (BOD) "Admiral Vinogradov" will be repaired with upgrades and will be retrained as a frigate by 2025. It is reported by
TASS
with reference to a source in the DIC.
According to the source, Admiral Vinogradov will undergo modernization following the example of Marshal Shaposhnikov, whose return to the Pacific Ocean
fleet
planned by the end of this year. The BOD is planned to be delivered for repairs immediately after the "Shaposhnikov" was commissioned, i. E. this year, the modernization and overhaul should be completed by 2025.
It is assumed that the repair and modernization of the BOD "Admiral Vinogradov" will begin in 2021 with the return to the fleet in 2024-2025.
- said the source, adding that the line for the modernization of the BOD project 1155 will continue, all ships will be repaired with rearmament.
The fact that all large anti-submarine ships (BOD) of project 1155 will undergo modernization, after which they will be reclassified into frigates, was reported at the end of 2019. The first in the class of frigates was the BOD "Marshal Shaposhnikov", which was undergoing major overhaul and modernization at Dalzavod.
As previously reported, the ships of this project are being upgraded with the Uran anti-ship complex with Kh-35 missiles, a universal launcher for Kalibr, Onyx or Zircon cruise missiles, and artillery is being changed.
BOD "Admiral Vinogradov" was laid down at the Baltic Shipyard "Yantar" on February 5, 1986, launched on June 4, 1987. 3 Entered the Pacific Fleet on May 1, 1989.
Main characteristics: Standard displacement 6840 tons, full 7480 tons. Length 163 meters, width 19 meters, draft 7,8 meters. Full speed 29,5 knots, economical - 14 knots. Cruising range - 6882 miles at 14 knots. Autonomy - 30 days. The crew is 293 people, including 46 officers.