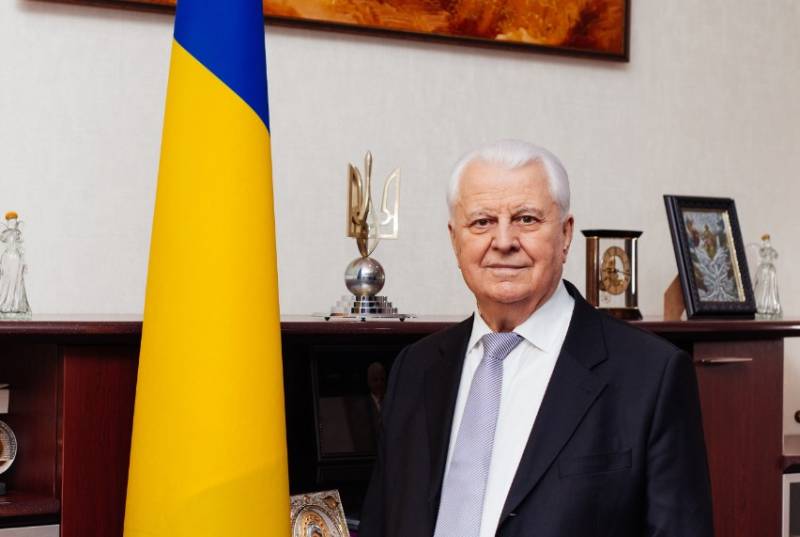 Former Ukrainian President Leonid Kravchuk, who currently heads the Ukrainian delegation to the Trilateral Contact Group, does not know which of the two mediators to negotiate with on Donbass - the Russian Federation or the European Union. He believes that the Minsk agreements are impracticable as long as Russia does not recognize itself as a party to the conflict.
Leonid Kravchuk spoke about this in an interview with the Telegram channel "Radiotochka NSN".
In the Minsk format, we have two mediators: the OSCE and Russia. And with whom should I talk about ending the conflict in Donbass? Russia wants us to have a conversation with ORDLO, but they do not make decisions.
- argues the former Ukrainian president.
Commenting on this statement, it can be noted that Ukraine itself does not make decisions in the first place. There are forces behind her, for which de-escalation in Donbas is not profitable.
Kravchuk, on the other hand, considers Russia to be a participant in the hostilities in Donbass, and not a mediator. And, as he argues, this point of view is shared by all the leaders of the GXNUMX. At the same time, Kravchuk mentions the words of the head of the Russian delegation to the TCG Boris Gryzlov that Russia here acts as a mediator, not a party to the conflict. At the same time, the ex-president of Ukraine pretends to be very surprised by such a statement.
And at this time, the settlements of Donbass and the positions of the NM LDNR are regularly fired upon by the Ukrainian army. But the practical implementation of the peace agreements, despite the abundance of mediators, has not gotten off the ground for a year now.
Perhaps the point here is not in the intermediaries, not in their quantity and quality, but in the fact that Kiev categorically refuses to go the simplest and most effective way. After all, you can add or reduce mediators as much as you like, but it is impossible to resolve it without direct dialogue between the parties to the conflict. In fact, Moscow has long been offering Kiev this option, but for some reason Ukraine is not even considering it. Perhaps because the current situation in Donbass and the Ukrainian authorities themselves are quite satisfied. Otherwise, the same Mr. Kravchuk would not have earned money for his pension ...