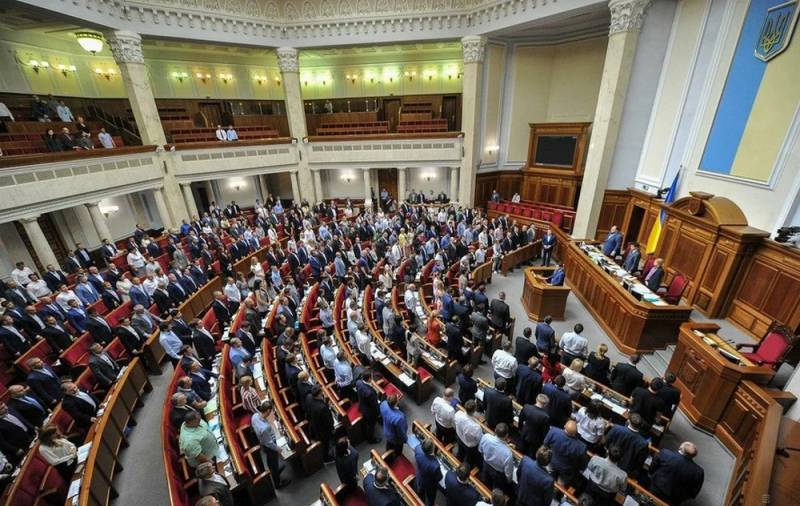 Ukraine has put forward a number of requirements for Russia. The Verkhovna Rada of Ukraine (VRU) demanded that Russia "immediately cease hostilities" in the east of the country and "unswervingly observe the ceasefire." This is stated in a statement adopted today, March 30, by Ukrainian deputies.
The joint statement of the Ukrainian parliament, adopted by the votes of 308 deputies, put forward a number of demands against Russia, including: an immediate ceasefire in the Donbas, the withdrawal of Russian troops and mercenaries from the territory of Ukraine, the return of control over the Ukrainian borders, etc.
The Verkhovna Rada of Ukraine demands that the Russian Federation immediately cease hostilities and unswervingly observe the ceasefire, fully fulfill its international obligations and withdraw its army, mercenaries, armed formations from Ukraine, which it leads, provides and finances, their
weapon
and equipment and return to Ukraine full control over its internationally recognized borders
- said in a joint statement.
In addition, the deputies of the Verkhovna Rada of Ukraine called on other countries to condemn Russia's "aggressive policy" towards Ukraine, including the escalation of hostilities in the Joint Forces Operation (JFO) zone, as well as to increase political and economic pressure.
According to the deputies of the Verkhovna Rada, Russia "audaciously ignores" its obligations for a peaceful settlement in Donbass, does not fulfill the Minsk agreements and agreements within the framework of the Normandy Four.
Also, Ukrainian deputies "expressed concern" about the planned joint Belarusian-Russian strategic command-staff exercises "West-2021" in September, which will be held on the territory of Belarus.