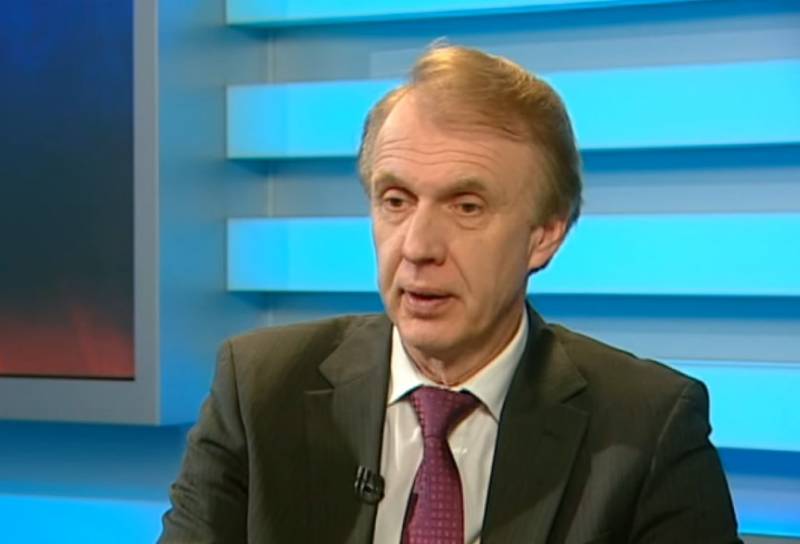 Ukraine can take advantage of the cooling in relations between Moscow and the West. In this situation, it has a chance to accelerate rapprochement with the European Union and NATO.
This is how former Ukrainian Foreign Minister Volodymyr Ohryzko argues in his article published in the Novoye Vremya magazine.
The ex-head of the Ministry of Foreign Affairs of Ukraine as a whole approves of the Military Security Strategy signed by Volodymyr Zelensky. He is impressed by the militaristic nature of the document, where at last the Ukrainian authorities called Russia an enemy and an aggressor country. And although one of the key provisions of the current president's election program was the end of the war in Donbass, now his rhetoric practically does not differ from the rhetoric of his predecessor, Petro Poroshenko, and has the same anti-Russian and anti-Russian tinge.
Former Minister Ohryzko treats the strategic document adopted in Ukraine with great sympathy, having noted this in his article.
I like this general approach because it resembles a meaningful system.
- he described the new Ukrainian Strategy of Military Security.
Ogryzko believes that for the leaders of Western countries, whom he calls "the leaders of the civilized world," Putin has become too toxic. According to the minister, because of this, Kiev has a chance to quickly get closer to joining the North Atlantic Alliance and the European Union.
Ogryzko served as Ukrainian Foreign Minister from 2007 to 2009 in the government of Yulia Tymoshenko. Ogryzko made an attempt to make Viktor Chernomyrdin, the then Russian Ambassador to Kiev, persona non grata.