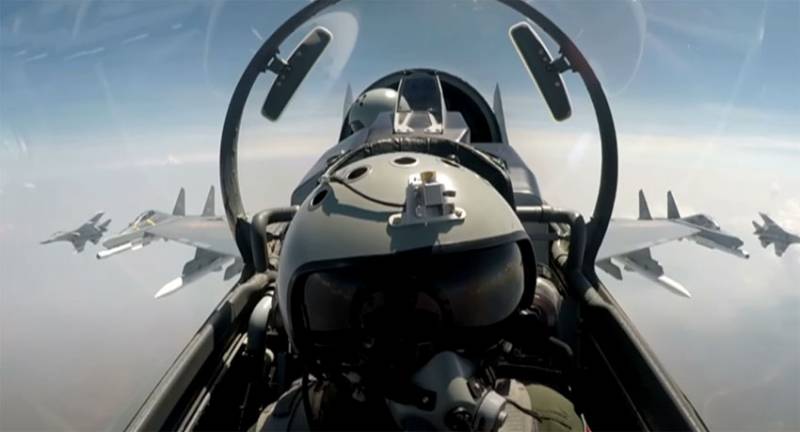 A notable controversy arose between Chinese and Indian military experts. It is dedicated to the fighters that are in service, as well as
aviation
engines. It all started with an interview with a Chinese pilot who flew both the Su-30 and the J-16 on the CCTV channel. According to the Chinese pilot, the Chinese J-16 is "seriously superior" to the Su-30. From the interview:
I can say with confidence that, by and large, these are aircraft from different eras. Compared to the Su-30, the J-16 has many more modern components and a better view of the cockpit.
The Chinese pilot said that the Chinese WS-10 engines, which are used in the J-16 fighters, are "superior" to the Russian-made AL-31F engines.
It should be recalled that last year in China they said that the special technologies implemented on the WS-10 make the aircraft less noticeable compared to those equipped with Russian-made aircraft engines.
Such statements by the Chinese pilot and military experts of the PRC caused a wave of criticism from the Indian representatives of the expert community. In India, whose Air Force is armed with Russian Su-30MKI fighters, are skeptical about the J-16's superiority over the Su-30MKI. In particular, it is noted that if we compare the J-16 with the initial versions of this fighter, then, probably, "some advantages of the Chinese combat vehicle can be found, including the use of composites."
In the Indian press:
But if we compare it with the Su-30MKI, which are equipped with modern avionics (airborne electronic equipment), the latest missiles, including cruise missiles, then this comparison will definitely not be in favor of Chinese aircraft.
Even more criticism has been made against the WS-10 aircraft engines:
If the Chinese engines are so good, why is China again going to order a batch of AL-31Fs from Russia for its fighters?
In China, such statements were countered by pointing out the "ignorance of Indian experts with the real characteristics of the J-16 fighters and WS-10 engines." Interesting logic of the correspondence dispute ...