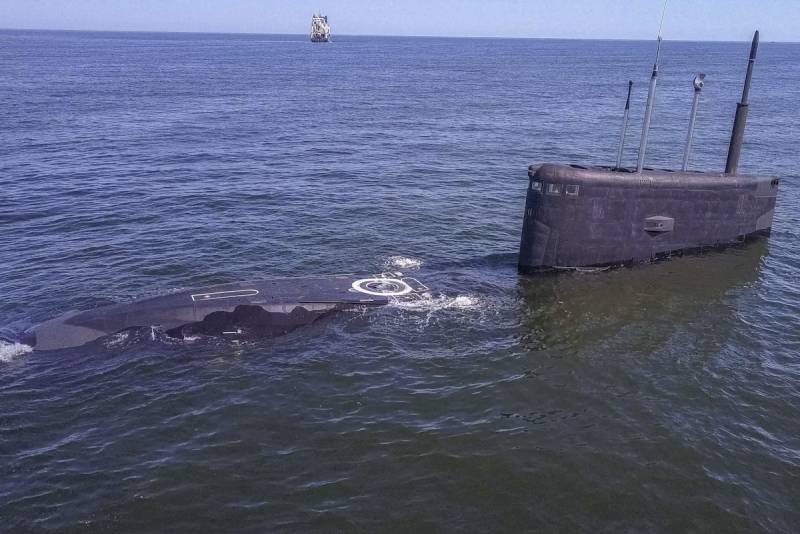 The first two "Varshavyanka" built for the Pacific
fleet
, went to the Baltic Sea to conduct exercises. This was reported by the press service of the Western Military District.
According to the report, the crews of the Petropavlovsk-Kamchatsky and Volkhov submarines will work out actions to carry out combat missions at sea by a single ship. Also, as part of the exercises, both submarines will attack the surface ship, and then they will evade search groups of the conditional enemy, the role of which will be played by the ships of the Baltic Fleet.
In addition, at one of the Baltic Fleet's sea ranges, the submarines will conduct deep-sea diving, where they will check the operation of all systems and mechanisms under conditions of immersion to great depths.
As previously reported, the submarines "Petropavlovsk-Kamchatsky" and "Volkhov" built for the Pacific Fleet will make the transition to their place of permanent deployment in May this year along the southern route through the Mediterranean Sea, the Suez Canal and the Indian Ocean. On the way, they will have to be accompanied by support vessels - tugs and a tanker.
Before that, there was evidence that the transition of submarines will take place along the Northern Sea Route in the summer months.
The diesel-electric submarines Petropavlovsk-Kamchatsky and Volkhov are the first and second submarines of the 636.3 Varshavyanka project out of six for the Pacific Fleet, the construction contract for which was signed by the RF Ministry of Defense and Admiralty Shipyards in September 2016. They entered the Navy in 2019 and 2020, respectively.