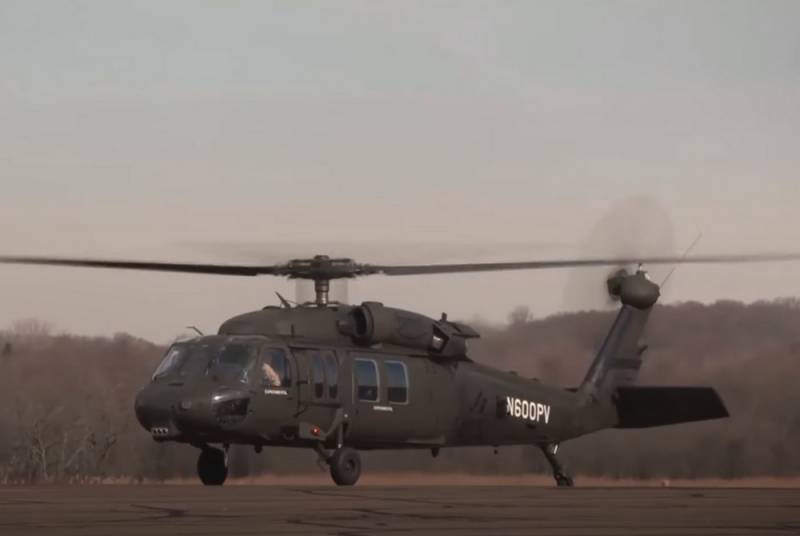 A new unmanned flight system installed on the UH-60 Black Hawk multipurpose helicopter has been tested in the United States. As reported by NPlus1 with reference to Flightglobal, the helicopter made a fully autonomous flight in drone mode along a predetermined route.
Sikorsky teamed up with the Defense Advanced Development Agency (DAPRA) to test the Matrix unmanned flight system. The whole difficulty of the tests was that the system was installed on an outdated version of the UH-60A helicopter, which was not equipped with a fly-by-wire control system.
Despite this, the helicopter flew in a completely autonomous mode along a predetermined route, flying around virtual obstacles. For the first time, there were two pilots in the cockpit, ready to take over if necessary, but this was not required.
The next stage will be a helicopter flight without pilots, then a group of three cars.
Since 2010, Sikorsky has been developing the Matrix system, which is a software and hardware complex located in a small container. It can be installed on any aircraft equipped with an electro-remote control system (EDSU).
The system can provide several flight modes: completely unmanned, under the control of a single pilot using automation and under the control of two pilots. Unmanned mode provides control of the aircraft using the tablet.
The system has already been tested on the S-76B and UH-60M Black Hawk helicopters, the Cessna Caravan light aircraft, and the F-16 Block 30 fighter.