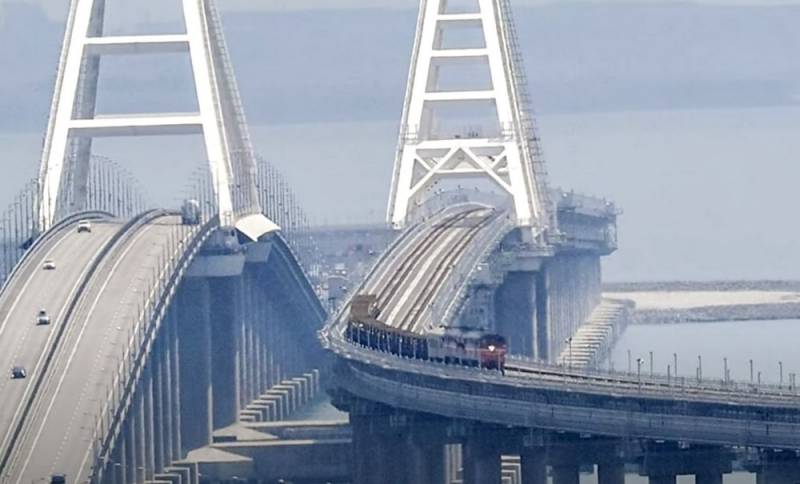 The Crimean Bridge, which connects mainland Russia to the Crimean Peninsula, is still a concern for the collective West. Four Russian companies and one individual involved in the construction of the bridge were included in Australia's new sanctions list. This is stated in the message of the Foreign Ministry of this country.
Australia imposed targeted financial sanctions and entry restrictions against a Russian individual and four Russian companies associated with the construction and operation of a railway bridge across the Kerch Strait
- said in a statement by Australian Foreign Minister Maris Payne.
The Australian Foreign Ministry explained that the extended sanctions against the builders of the Crimean Bridge have been agreed with Canada and are in line with the restrictions imposed by the EU and Great Britain. Sanctions prohibit import-export from Crimea and Sevastopol, a ban on entry to Australia is introduced for individuals, accounts are frozen, if any.
The Kerch Bridge is an attempt to consolidate Russian control over the illegally annexed Crimean peninsula. By their actions, these persons were involved in attempts to legitimize the illegal annexation of Crimea and Sevastopol and in supporting separatist activity in eastern Ukraine.
- said Maris Payne.
On the eve of the list of anti-Russian sanctions Canada expanded, adding two Russians and four companies involved in the construction of the Crimean bridge, as well as "serious violations of international humanitarian law and human rights" in Crimea.
(...) Canada continues to urge Russia to end its illegal occupation and release all illegally detained political prisoners
- said in Ottawa.