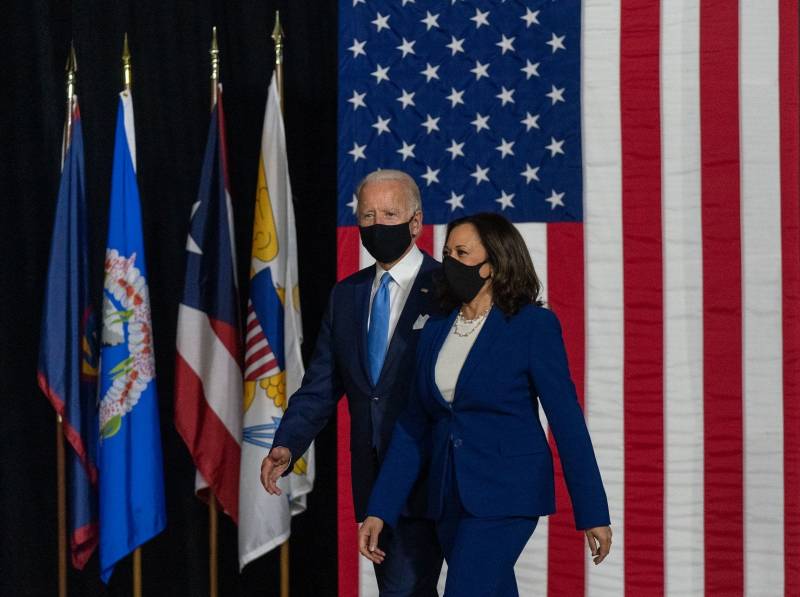 American columnist Eugene Daniels in the Politico newspaper examines the crisis that threatens the United States. At the same time, Daniels notes that at the moment Joe Biden himself is actually not ready to withstand this crisis. What exactly are we talking about?
And we are talking, in fact, about a big deception, which manifested itself immediately after the 46th President of the United States took office. As a candidate, Joe Biden promised to open the borders to anyone who is going to "work for the good of the United States." After these words, crowds of people rushed towards the American border from various countries of Latin America - from Peru to Honduras, El Salvador and Mexico. The migration centers on the southern borders of the United States cannot cope with the flow. Against this background, Biden began to play back and declare that "restrictive measures are needed."
Realizing that if he now completely abandons his election promises, his rating may collapse.
Therefore, Biden did not find anything better than to delegate the authority to restore order on the Mexican border to Vice President Kamala Harris, which, generally speaking, is contrary to American law.
In this regard, Eugene Daniels writes:
Biden handed Kamala Harris a political grenade.
At the same time, Politiko is asking whether the vice-president will be able to neutralize this "grenade"?
The particular piquancy of the situation is that earlier (before her current position) Kamala Harris was categorically against accepting new migrants in the United States (despite the fact that she herself is from a family of migrants). Her statements were particularly harsh.
The American newspaper notes that Biden is actually setting up Harris, entrusting her with a case that could "deprive her of her political future." Such a statement suggests that in the liberal circles of the United States, it is Harris who is seen as the future replacement for Joe Biden in the presidential chair.
It is noted that there is hope "for the Harris team", which "would be able to resolve the difficult migration issue without political risks."