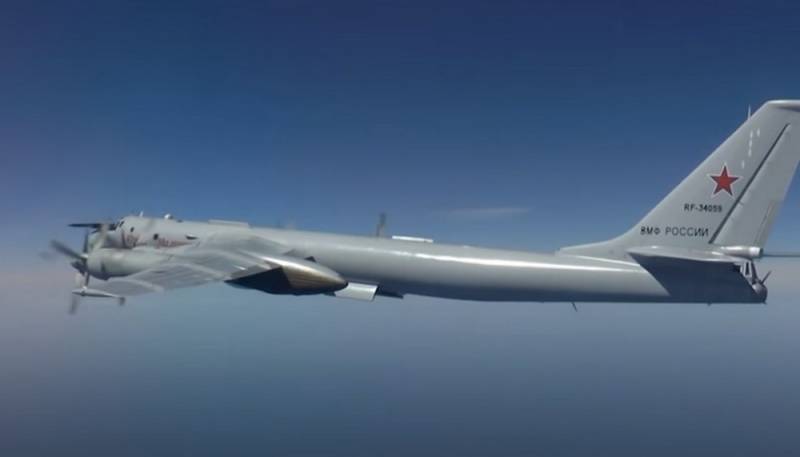 A pair of Russian long-range Tu-142 anti-submarine aircraft entered the Alaska air defense identification zone, where they were identified and escorted. This is stated in the message of the North American Aerospace Defense Command (NORAD).
NORAD reportedly identified and tracked two Russian Tu-142 patrol aircraft that appeared near Alaska. At the same time, it was emphasized that the aircraft did not enter the airspace of the United States and Canada.
As always, NORAD remains vigilant and ready to defend the sovereign airspace of Canada and the United States in order to contain and eliminate potential threats to our air and sea approaches.
- announced in NORAD.
Earlier, the British Air Force reported on the "interception" of two Tu-142s. According to a RAF report, Rapid Reaction Force Typhoon fighters flew over the North Sea to "intercept" Russian long-range Tu-142 anti-submarine patrol aircraft.
Today, Rapid Reaction Force Typhoons from Lossiemouth airbase were raised to intercept two Russian Tu-142 aircraft approaching the northern borders of the United Kingdom's zone of interest.
- said in a statement.
According to the Russian Ministry of Defense, in order to "intercept" the Russian Tu-142 at various stages of the flight, the following were raised into the sky: a Voyager tanker, a pair of F-16s of the Belgian Air Force, an E-3C Sentry AWACS AWACS aircraft, French and Norwegian fighters.
Earlier, the Northern Fleet reported about the flight of a pair of Tu-142 over the North Sea and the North-East Atlantic. In total, the flight took 11 hours. In addition to the Tu-142, a pair of Tu-160 flew over the Barents and Norwegian Seas, spending more than 8 hours in the air.