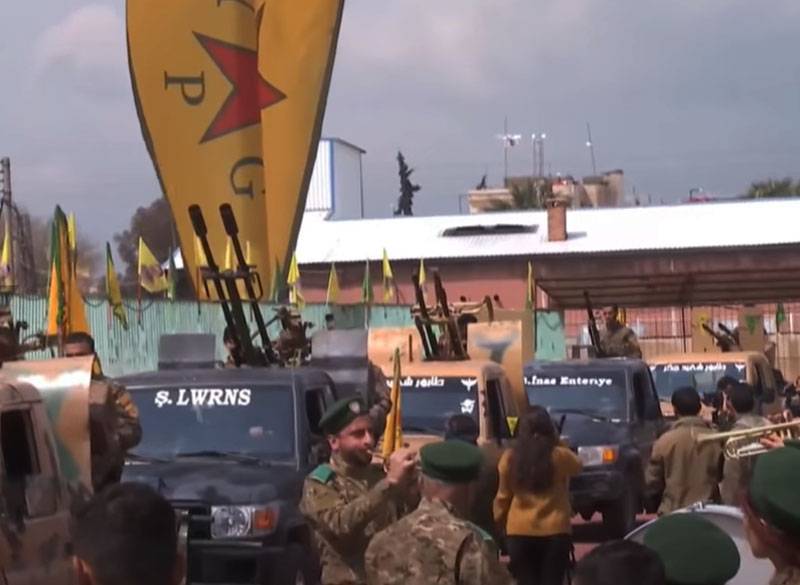 There are reports from Syria regarding a new exacerbation in the north of the country. In the northern part of the Aleppo province, which is actually occupied by Turkish troops, who have created a border buffer in Syrian territory, an exchange of strikes took place.
Turkish troops and pro-Turkish armed formations carried out a series of mortar attacks on the settlement of Maranaz, controlled by the so-called Syrian Democratic Forces. The SDF, we recall, are Kurdish armed formations supported by the United States. The city of Maranaz is located a few kilometers south of Azaz, where one of the large military installations created by the Turkish army in the north of the SAR is located. According to some reports, the Turks also used self-propelled artillery mounts to strike.
Kurdish militias did not leave this shelling unanswered. After some time, artillery was used against Turkish troops and pro-Turkish formations in the area of ​​the city of Mari southeast of Aazaz. This territory is completely controlled by the Turkish side. It was hit with artillery and mortars.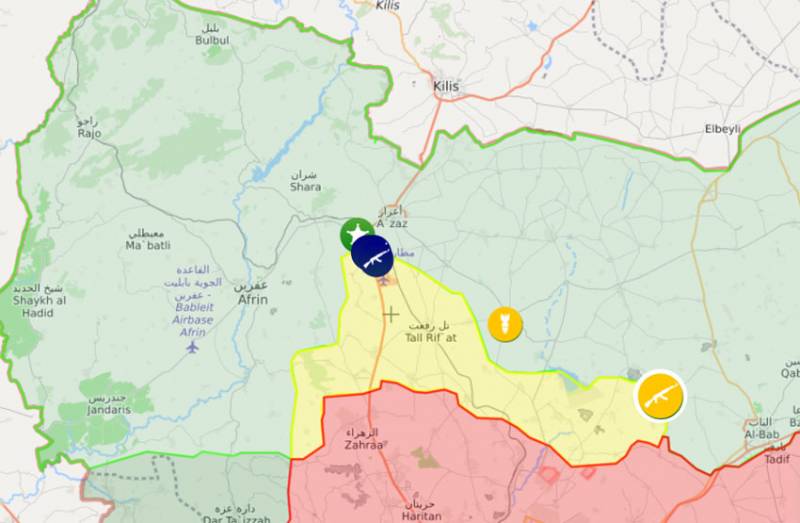 Also, Kurdish SDF units attacked pro-Turkish positions northwest of the city of Al-Bab.
It is worth noting that Turkey has repeatedly called on the United States to abandon support for Kurdish armed groups, including the YPG units. Ankara recognized these units as terrorist. However, in the United States, the Kurdish formations do not consider them such, continuing to interact, including such a direction as illegal oil production. Against this background, Turkey tried to expand its zone of control in northern Syria, but Turkish troops and the forces of the so-called armed opposition under their control are facing stubborn resistance from the Kurds.