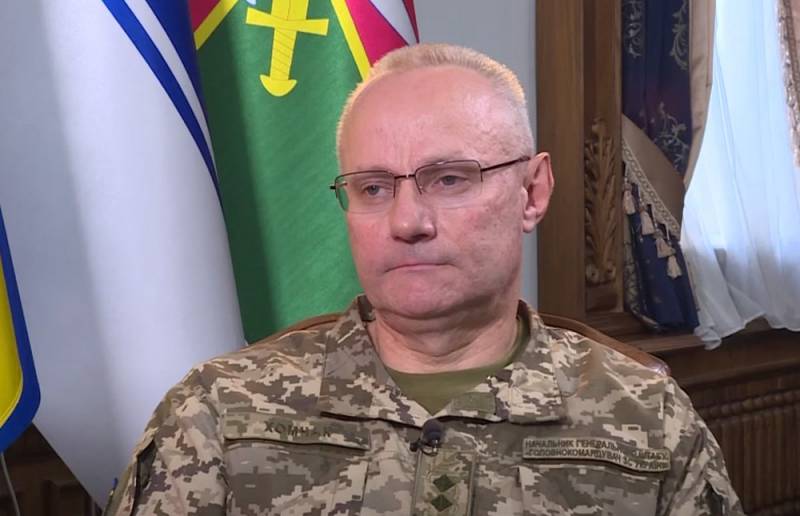 The General Staff of the Armed Forces of Ukraine does not see the preparation of the Russian army for an attack on Ukraine, but there is a threat of an open military conflict. This was stated by the Commander-in-Chief of the Ukrainian Armed Forces Ruslan Khomchak in an interview with the "Gordon" publication.
According to Khomchak, although the threat of a Russian attack on Ukraine exists, an open military conflict will not start literally tomorrow, since there are no factors in preparing the Russian army for an attack. At the same time, he stressed that the heating up of the situation in Donbass occurs periodically.
(...) Today the General Staff assesses the situation in such a way that there will be no war tomorrow. Because for this there must be appropriate factors (...) Today we do not see the factors that should be. But, of course, there is a threat. And it exists, first of all, for the reason that Russia has not abandoned its plans.
- said the commander-in-chief of the Armed Forces of Ukraine.
Khomchak, who was appointed Chief of the General Staff of the Armed Forces of Ukraine in 2019, has repeatedly said that he sees no reason for Russia's attack on Ukraine, but at the same time admits that there is such a danger. In addition, back in 2019, he said that Russia was opposing Ukraine in the Donbas, but with the help of units it formed from local residents.
Meanwhile, the deputy of the Verkhovna Rada from the Opposition Platform - For Life party Renat Kuzmin on the First Independent TV channel harshly criticized the Ukrainian authorities, saying that Zelensky and his team, in an attempt to please the United States, are ready to destroy their people.
According to the deputy, in an attempt to "fight against Russia" Kiev is ready to throw the corpses of Ukrainians at the border, just to prevent anything Russian from entering the country.
When we hear this howl about de-Sovietization, de-communization - yes, our whole country was built by these very communists! And we, instead of taking advantage of all this and multiplying, we are trying to destroy and destroy it all, motivating it all by the struggle with Russia
- said the deputy.