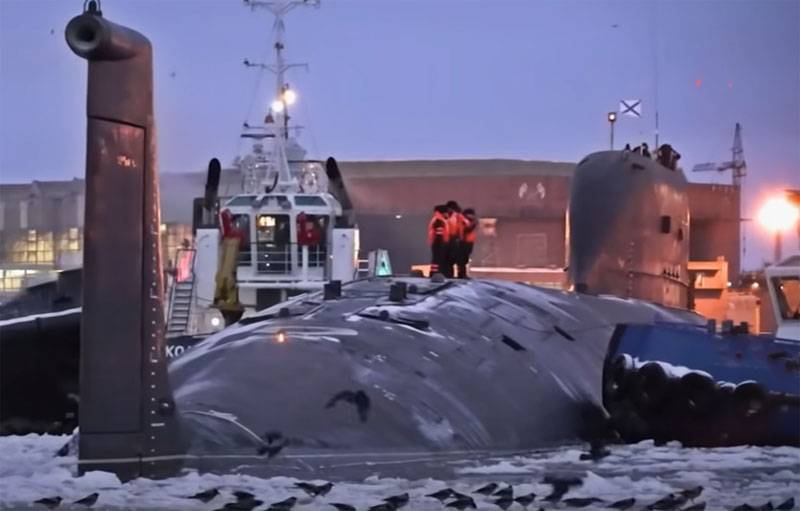 It became known which submarine of the Russian Navy will be the first serial submarine armed with the latest Zircon hypersonic missiles.
In newspaper reports
"News"
it is said that such a submarine will be "Perm", serial number - 155. The submarine was laid down in 2016. At the moment, the launch of the "Perm" has not yet been carried out.
The submarine "Perm" belongs to the project 885M "Yasen-M". This is the modernization of the project 885 "Ash". Moreover, it is noted that after the installation of "Zircons" on the armament of this submarine, all subsequent submarines of this project will begin to arm with similar hypersonic
weapons
.
According to the plan, the Zircon hypersonic missile system is to pass all stages of testing in the current (2021) year. Serial deliveries of it for equipping submarine carriers will begin, again - according to the plans of the command of the Russian Navy, from 2022.
Earlier it was noted that the underwater missile cruisers 885M "Yasen-M" will receive "revolutionary weapons." Such weapons as sea-based hypersonic missile systems, at the moment, no one has
fleet
the world, except for the Russian Navy.