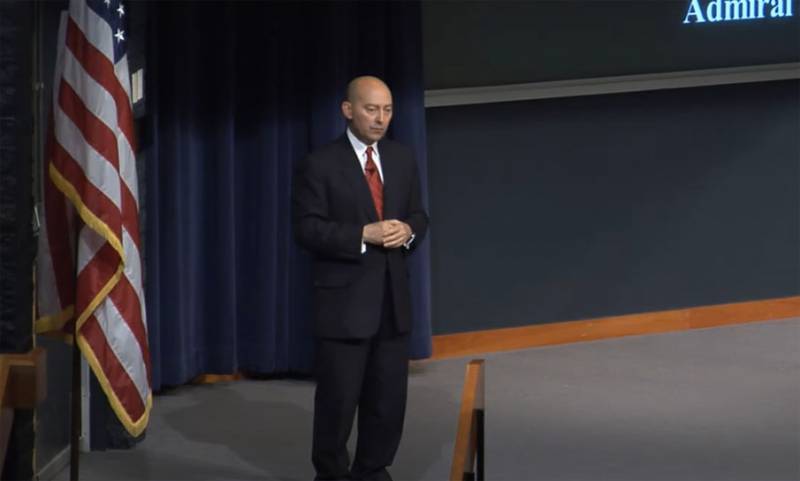 French journalists interviewed retired American admiral James Stavridis. This man previously served as Commander of the US European Military Command, NATO Supreme Commander in Europe, and Commander of the US Southern Command. Played a leading role in planning the US military operation in Iraq.
The French edition of Le Figaro published an interview with James Stavridis, who currently serves as Dean of the Faculty of Diplomacy and Law at Tufts University in Massachusetts (USA).
One of the main questions of interest to the journalist Adrien Zholmes was whether Stavridis considers a possible war between the United States and China over Taiwan to be real.
Retired Admiral Stavridis's answer:
Yes, there is a high risk of such a conflict in the Indo-Pacific region. Taiwan is there as one of the points where conflict could erupt. The commander of the US Navy in this theater of possible hostilities has repeatedly stated in recent days that he is extremely concerned about the possibility of an armed conflict in the next five years.
According to Stavridis, "China is destabilizing the situation." The former American military leader accused Beijing of "violating human rights, including international law."
James Stavridis:
The situation that took place in Hong Kong last year is also a bad indicator.
According to the admiral, it is necessary to consolidate with the allies on the issue of "containing China."
After reading Stavridis's interview, the opinions of the readers of the French edition were divided. Some argue that China really needs to be contained, since "it is already occupying Tibet, with which it has little in common," while others reminded Stavridis that the time of total US dominance in the world has passed, and the Americans today have no chance of a clear victory against China. ...