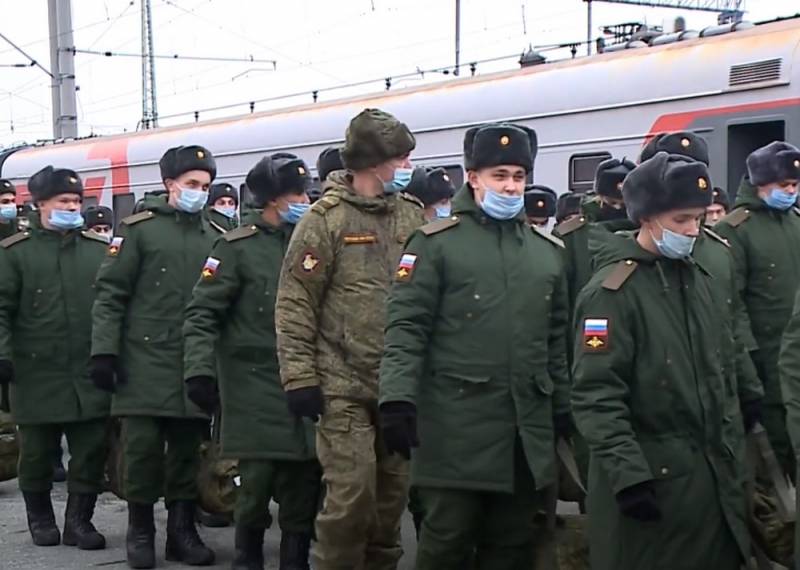 The spring conscription for military service begins in Russia, the corresponding decree was signed by the President of the Russian Federation Vladimir Putin. The document is posted on the official Internet portal of legal information.
According to the decree, the spring conscription will last from April 1 to July 15, 2021; Russian citizens aged 18 to 27 years old who have no contraindications for health will be called up for military service. In total, according to the plan of the Ministry of Defense, during the spring conscription for urgent military service, 134 thousand 650 people will be called up.
Accordingly, the same decree gives the right to dismiss from military service military personnel whose conscription term has expired.
The conscription will take place in 83 regions of Russia, conscripts will not be conscripted in the Komi Republic and the Yamalo-Nenets Autonomous Okrug, since in these regions only the autumn conscription is held due to the long distances and small population.
In the autumn draft of 2020, 128 thousand people went to the Russian army. The reason for the decrease in the number of conscripts was the coronavirus, due to which the dates for the USE were shifted and, accordingly, the postponed recruitment of school graduates.
Earlier, the Ministry of Defense reported that they did not plan to completely switch to the contract system of manning the army, such an approach was recognized as inappropriate.
As stated in the military department, the maintenance of a fully contract army will be much more expensive, and the mobilization resource, which is created, among other things, from those who have served their military service, will also disappear. The Defense Ministry believes that in every region of Russia there should be a significant number of people who, if necessary, can stand up to defend the country.