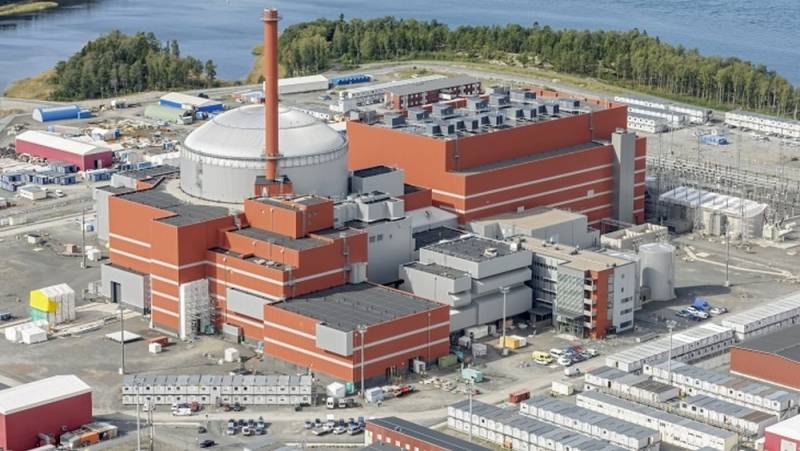 In Finland, the construction of the third power unit of the Olkiluoto nuclear power plant, located on the coast of the Gulf of Bothnia of the Baltic Sea, on the island of the same name, is nearing completion. This is reported by the European media.
According to press reports, the nuclear power plant operator Teollisuuden Voima Oyj (TVO) has finally received licenses from the state nuclear regulator (STUK) to load fuel into the reactor and will soon launch the most powerful nuclear reactor in Europe. It is reported that regular electricity production from the new power unit will begin in February 2022.
Although the nuclear power plant, which has been under construction since 2005, was supposed to be operational before 2009, the country's Radiation and Nuclear Safety Authority gave its permission to load the plant with fuel only last Friday.
- said in a statement.
Currently, Olkiluoto NPP operates two power units with "boiling" reactors of the BWR-2500 type, designed by the Swedish concern ABB with a capacity of 900 MW each, which were put into operation in 1978 and 1980. The third power unit, construction of which began in 2005, has a new generation EPR-1600 reactor, which is considered the most powerful reactor in operation in Europe.
The question remains how Lithuania will behave in this case, which is sharply opposed to the construction of the Belarusian nuclear power plant. Or the Finnish nuclear power plant is located far from the territory of Lithuania, and the electricity it generates is "European and democratic".