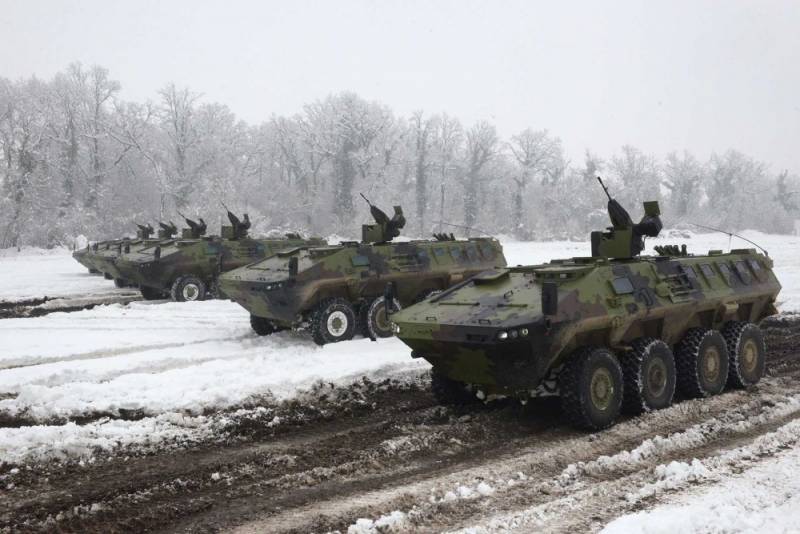 Serbia begins to export its own Lazar 3 (Lazar-3) armored personnel carriers, Turkmenistan became the first buyer of the equipment. This was stated by the Ambassador of Serbia to Russia (concurrently in Turkmenistan) Miroslav Lazanski.
Much
news
for the Serbian military industry and the Serbian economy - Jugoimport-SDPR sold Lazar 3 armored personnel carriers to Turkmenistan. On the market of this category - armored personnel carriers and infantry fighting vehicles, there are a lot of good equipment, and if the Lazar 3 was able to achieve victory in Turkmenistan, then this machine is really of high quality
- the ambassador said.
The exact number of Serbian armored personnel carriers ordered by Ashgabat has not been disclosed, the terms of the contract are classified. According to unofficial data, Turkmenistan signed a contract in 2020 for the purchase of 24 Lazar 3 armored personnel carriers with delivery starting in 2021. According to other sources, Turkmenistan has purchased an experimental batch of armored personnel carriers in the amount of 9 units, based on the results of the operation of which a decision will be made on further purchases.
It is assumed that the Serbian armored personnel carrier Lazar 3 is being purchased to replace the Soviet / Russian-made BTR-80 in the Turkmen army.
The Lazar-3 armored personnel carrier is a further development of the Serbian Lazar 1 and Lazar 2 vehicles, developed by Hugoimport - SDPR jointly with the Belgrade Military Technical Institute. It was first shown at the IDEX 2017 exhibition. In the same year, the gendarmerie (Ministry of Internal Affairs of Serbia) received the first armored personnel carriers. The Lazar 3 armored personnel carriers entered service with the Serbian army in 2018.
The wheel formula is 8x8, the declared protection in the basic version is 3 STANAG 4569, the front protection is increased to the level of 3+. Mine protection meets STANAG 4569 level 3a and 3b. Reservations can be enhanced with hinged blocks. Armament at the customer's choice: 30-mm cannon, 12,7 and 7,62-mm machine guns, ATGM. Crew - 3 people, landing - 9 fighters.
Length - 8 m, width - 3 m, height - 2,3 m (excluding the combat module). Weight - 24 tons as standard, 26 tons with enhanced armor. Speed ​​- 110 km / h.