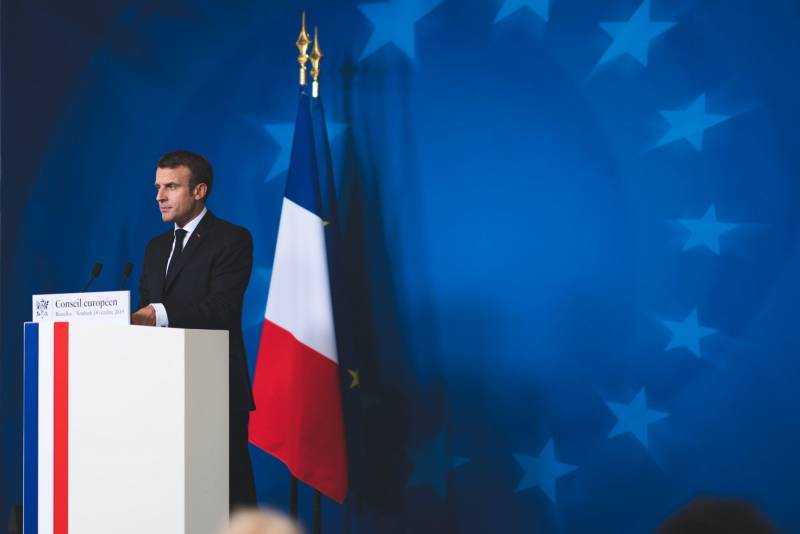 The Western political system today looks a lot like something paranoid. There is not a day when any of the European and North American politicians does not accuse Russia or China of some kind of encroachment on the "free world."
When NATO bombed Yugoslavia, none of the Western politicians had the courage to loudly, from the rostrum, declare encroachments, violations of human rights, and war crimes. But "denouncing" others has become practically the raison d'être of the Western world. If there is some kind of ideology in the West, then to a greater extent it is the ideology of intimidating themselves with "Russian and / or Chinese threats."
Another attack on Moscow and Beijing was made in Paris. Found a new reason. Emmanuel Macron, who had been talking about the "death of NATO's brain" for several months, now decided to "forget" about his own problems and blame Russia and China as the culprits of the current situation.
According to him, a completely new war is going on - including the "vaccine war". At the same time, Monsieur Macron did not specify why this war was declared, especially given that the West itself is turning the fight against the pandemic into a political spectacle with an unclear ending.
Russia proposed to join forces to make the fight against coronavirus more effective. Russia offered, at least for the duration of the pandemic, mutual and complete lifting of sanctions. But the EU and the US did not agree to this. And now it got to the point that they can best in the West - to groundless accusations.
Mikhail Leontyev discusses Macron's statements in the "However" program on Channel One: