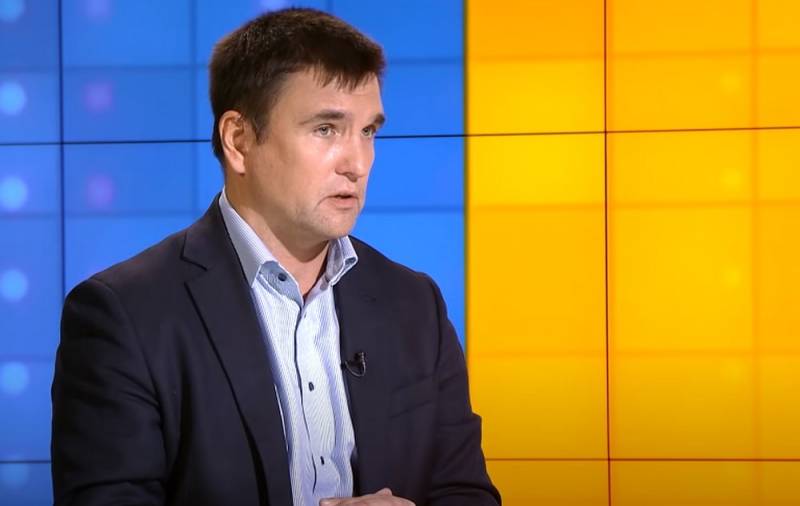 Former head of the Ministry of Foreign Affairs of Ukraine Pavel Klimkin announced a "fundamental mistake" in the strategy of "de-occupation" of Crimea. He wrote about this on his Facebook page.
According to the ex-minister, there is one "fundamental" mistake in the new strategy for the "de-occupation" of Crimea, signed by the President of Ukraine Zelensky - its implementation was entrusted to the Ukrainian government. Klimkin is sure that the special services should implement the strategy.
One fundamental point seems to be a fundamental mistake. It is impossible to give the preparation of the strategy implementation plan to the Cabinet. Everything will "drown" in our bureaucracy
- he said, adding that the work of the Ukrainian special services to "return" Crimea should be controlled by the NSDC, since the government will not be able to coordinate the actions of the security forces.
Earlier, the Ukrainian president signed a new strategy for the "de-occupation and reintegration" of Crimea. The document defines a set of measures of various nature aimed at returning the peninsula to Ukraine.
As Ukrainian Foreign Minister Dmitry Kuleba said, Kiev has "three pillars" on which the policy towards Crimea is based. This is a new strategy signed by Zelensky, the Crimean Platform, and the "restoration of international law" and "full Ukrainian sovereignty" over the peninsula.
Moscow has repeatedly stated that the issue of Crimea has been resolved once and for all, and all attempts by Ukraine to "return" the peninsula will be regarded as an encroachment on Russia's territorial integrity.