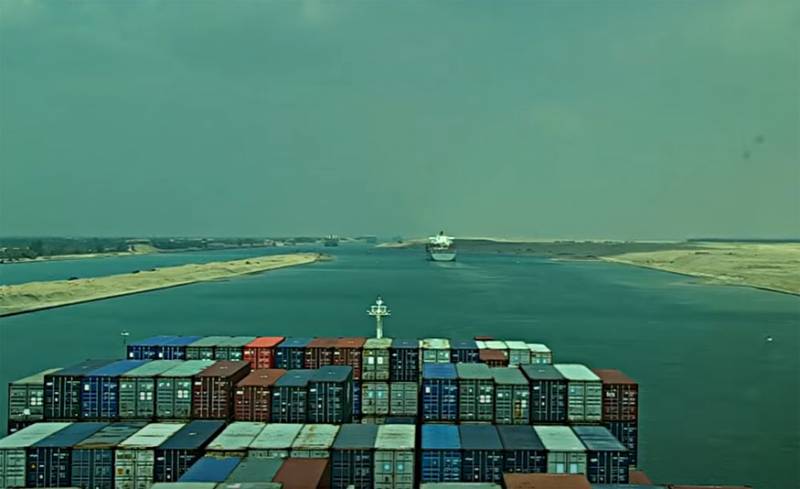 There are reports that the 440-meter container ship, which blocked the passage through the Suez Canal a few days ago, has been floated. It is reported that the huge vessel, after partial unloading, is afloat, but it has not left the waterway itself. After all, if the container ship was unloaded (albeit partially), now it is necessary to load everything back or use other ships to transport the cargo that was transported by Ever Given.
The ship was sailing from China to the Netherlands.
Let's remind that the container ship belongs to one of the Japanese companies. It is noted that the company may receive claims for huge amounts of damages from at least the Egyptian operators of the channel. The Egyptian treasury with the blocked Suez Canal was losing $ 130 million per day. The losses of the world economy per day were estimated at up to $ 10 billion. Previously, experts assumed that the total losses due to the incident would amount to about USD 200-250 billion.
At the moment, there are at least 370 different vessels in the "traffic jam" at the channel entrances. Most of them are tankers.
Earlier it was reported that because of the transport route blocked by the container ship, problems arose in the US naval forces. The command had to change logistics to carry out operations of the 6th
fleet
.
It is reported that the container ship was removed from the aground after a dredging operation in the Suez Canal, which was carried out for several days.