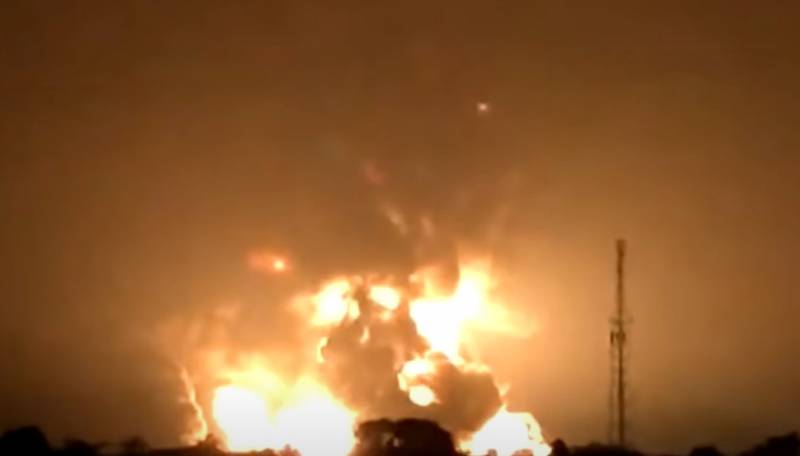 A massive explosion is reported at an oil refinery in Indonesia. We are talking about a large enterprise Pertamina, located about two hundred kilometers from the capital of the country - the city of Jakarta. After the explosion, a fire broke out, the flames and smoke from which are visible several kilometers from the scene of the incident.
According to the latest information, at least 5 people were hospitalized.
It is reported that the explosion occurred at night. Dozens of fire brigades and evacuation brigades are working on site.
The cause of the incident is being established. At the same time, statements appeared in local media that the explosion could allegedly be associated with a lightning strike into one of the tanks. Experts are skeptical about this version, noting that lightning rods (lightning rods) were used throughout the plant, which minimized the risks associated with natural electricity.
At the same time, the following fact attracts attention: an explosion at a large oil refinery occurred a day after the terrorist attack on one of the churches in the same country. The bomb near the Catholic cathedral was detonated by an unknown person who eventually died himself. At least 14 people were seriously injured in the attack.
The police will have to find out if the two incidents can actually be linked to each other within a few hours.
Experts believe that in connection with the incidents in the Suez Canal and at the plant in Indonesia, oil prices may rise significantly.