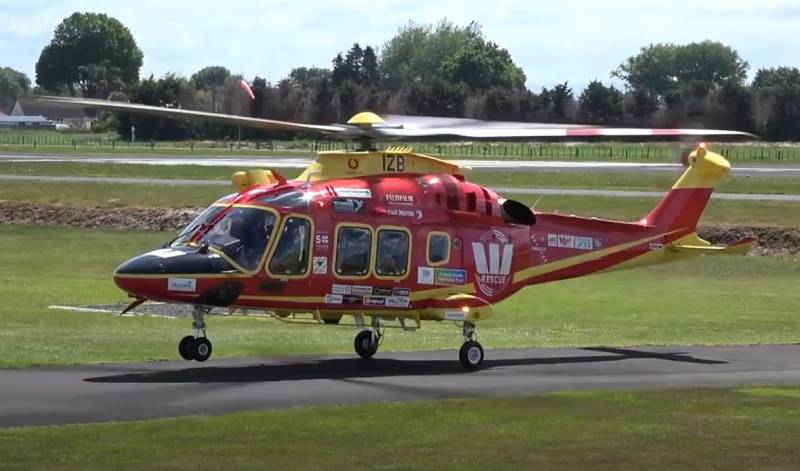 A video of the crash of a brand new Leonardo AW169 (UH-169A) helicopter purchased by Italy for the needs of the Financial Guard has been posted on the Internet.
The incident took place on March 27 at Bolzano airport. As can be understood from the footage posted, the crew of the rotorcraft was taxiing along the take-off field, gradually gaining engine speed. At this moment, apparently, there was a skew of the propellers, and the technique that did not take off lost its stability and collapsed to the ground, throwing technical fragments on the airport territory.
At the same time, two technicians were present on the take-off field. While one of them hastened to retreat, the second took up a fire extinguisher, waiting for the car to ignite. However, as you can understand, there were no serious consequences. The damage to the crew was allegedly limited to bruises.
This is already another incident observed in the world
aviation
over the past week. In three cases from a whole list of incidents, disasters occurred, resulting in human casualties. We are talking about the death of three crew members of the Russian Tu-22M3 bomber as a result of an abnormal operation of the catapult. In Mexico, a light-engine Cessna 401 plane crashed, catching on power lines; six people were killed. Two F-5E fighters of the Taiwanese Air Force collided in the sky, both pilots were killed.