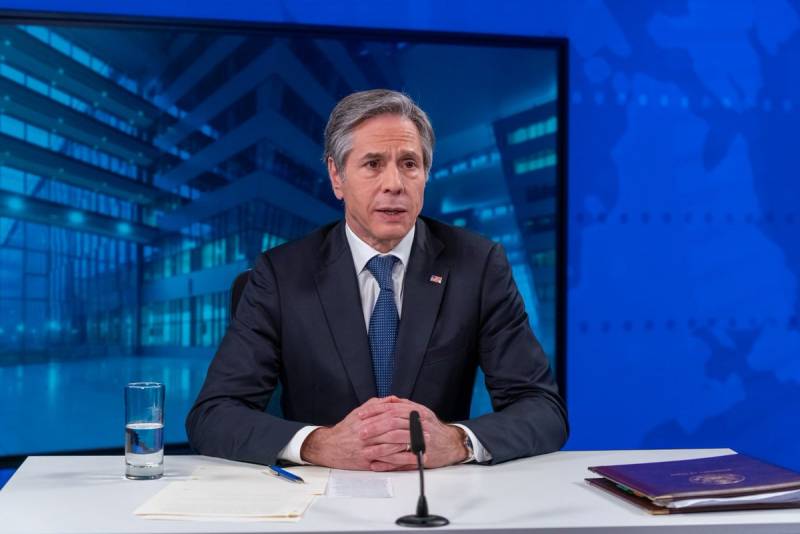 Another, to put it mildly, unfriendly statements made by US Secretary of State Anthony Blinken against China. Recall that a few days ago Blinken made attacks on China, pointing out that Beijing "violates human rights in Tibet, Xinjiang Uygur Autonomous Region, Hong Kong." Then, during a direct meeting with representatives of the Chinese Foreign Ministry, the US Secretary of State announced that this "has ceased to be China's internal affairs and has become an international matter."
Today, the head of the US State Department continued his line of confrontation with the PRC. In an interview with CNN journalist Anthony Blinken announced that the United States would conduct a dialogue with China from a position of strength.
Blinken:
More and more areas of confrontation are emerging in our relations with Beijing. But we continue to cooperate on various issues.
Blinken added that Washington will cooperate with China in those areas that directly relate to US interests.
Earlier in Washington, in about the same vein, they announced further cooperation with Russia. If the US is profitable, they cooperate, if there is no benefit, they immediately transfer the "composition" to the sanctions rails.
The US Secretary of State added that Washington intends to develop "a unified position with allies in response to destructive actions and challenges from China." In fact, Blinken made it clear that the United States will continue to spin the anti-Chinese sanctions flywheel.
Earlier, China imposed its sanctions against several citizens of the United States, Canada, Britain and the EU for interfering in the political situation in the PRC. Chinese sanctions were the answer, but Blinken declared that "this is unacceptable." That is, it is acceptable to impose sanctions on China, but it is unacceptable to respond to these sanctions. American logic is the logic of "exclusivity."