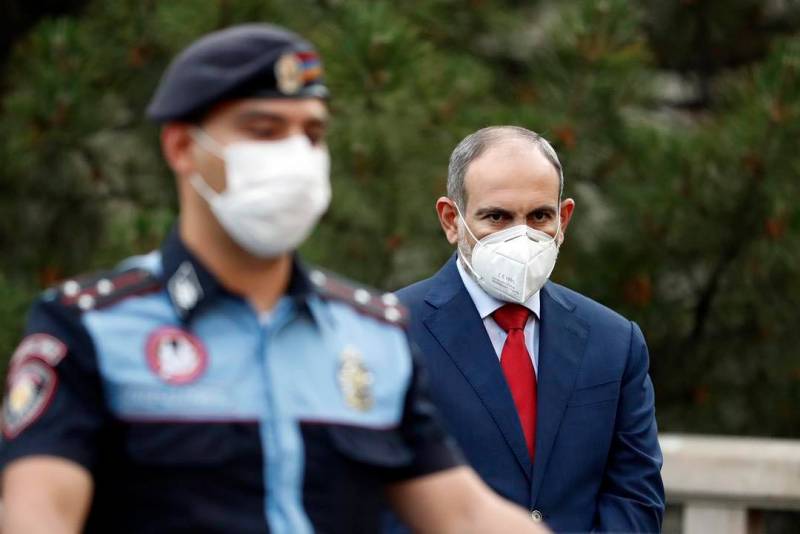 The Prime Minister of Armenia made a statement, which is being actively discussed by experts. According to Nikol Pashinyan, in April he will resign from the post of chairman of the republic's government.
Recall that after the defeat in the war in Nagorno-Karabakh, Armenia began to demand immediate resignation from Pashinyan. Thousands of citizens took to the streets, many of whom claimed that Nikol Pashinyan had betrayed the Armenian people, including those who lived in the territory of Nagorno-Karabakh. Pashinyan was also accused of alleged collusion with the Turkish authorities. The current Armenian prime minister himself was not going to leave the post.
However, today the head of the government of the Republic of Armenia will resign in a few days. According to Nikol Pashinyan himself, this is necessary in order to hold parliamentary elections. In these elections, according to the Prime Minister, the Armenian people will themselves determine the political forces that will form the government.
The elections are scheduled to be held in June this year. Earlier, the government of the Republic of Armenia said that Pashinyan would remain at the head of the Cabinet at least until that time.
Now it is noted that Pashinyan will resign as prime minister, but may remain in office with the prefix "acting".