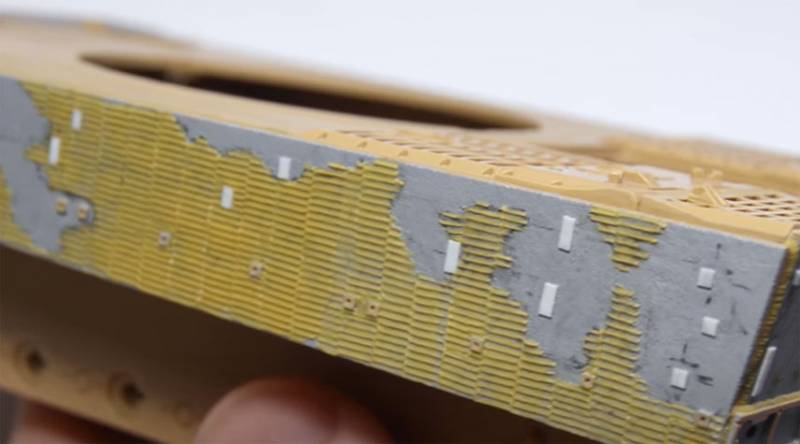 In 1943, the active use of the so-called zimmerite began in German armored units. It is often referred to as corrugated armor. For what purposes exactly was this kind of armor used by the Germans?
Zimmerite is a special coating, which was originally created on the basis of barium sulfate and movilite 20 (movilite 20 is a substance with polyvinyl acetate). It was intended to protect
Tanks
and other armored vehicles, including self-propelled artillery pieces, from magnetic mines.
Despite the fact that mainly magnetic mines were used against ships, and in the ground forces, their use during the Second World War was carried out quite actively, including by the Germans themselves. To prevent the installation of a magnetic mine on the tank, which could destroy it, the German developers created the very corrugated armor based on barium sulfate.
Zimmerite could be applied both at the factory after the production of the tank, and in repair shops and workshops. He represented a paste, which was applied in two layers at a certain time interval to the armor of tanks and self-propelled guns. To make the zimmerite harden faster, blowtorches were used.
How such mine protection worked, where it was used and how effective it was, is described in the story on the Pravda Zhizni channel: