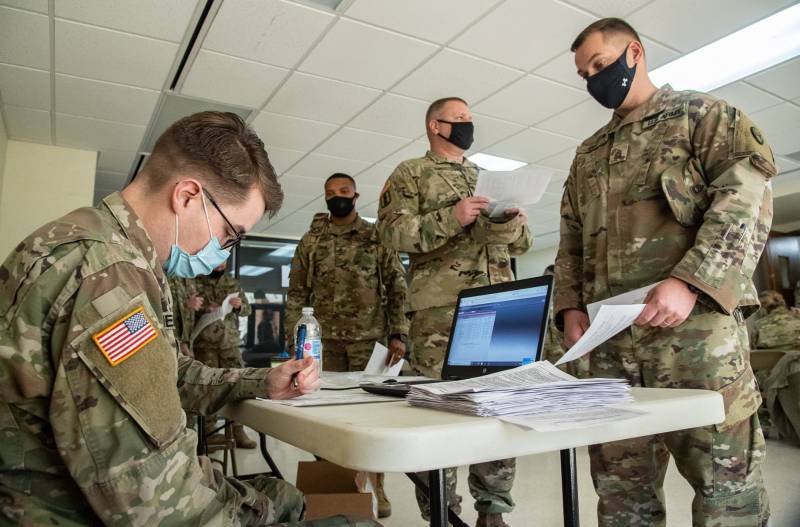 In the American media, information appeared about the preparation of military personnel for large-scale exercises in the format of the so-called strategic war game. The Pentagon plans to conduct operations in a virtual environment, which, according to American columnist Barbara Starr, will help "respond to aggressive actions and unexpected moves by Russia and China."
In a report on CNN, it is said that in the course of the "strategic war game" opponents will receive "special names" so that they do not evoke any associations with real countries. At the same time, it is noted that the Pentagon, in principle, does not initially hide the purpose for which this work will be carried out.
It is reported that the strategic war games in the United States are planned to be held in the summer of 2021. This version of the exercise will be headed by Mark Milli, who heads the Joint Chiefs of Staff (the American analogue of the General Staff of the RF Armed Forces).
From the material on American TV:
The war game is designed to arm US senior leadership to tackle a global crisis on multiple fronts, as envisioned by the exercise scenario. Participants in the war game will have to deal with constantly changing scenarios, protect military assets in different parts of the globe, including aircraft carriers, strategic bombers.
It is pointed out that the upcoming strategic war game is extremely important for the Joe Biden administration.
The administration is taking measures to optimize the military budget, and therefore the results of such a game can help determine the most urgent areas of military activity. It is also added that the "exercises on tablets" will prepare the US Army to meet the challenges and challenges of the near future.