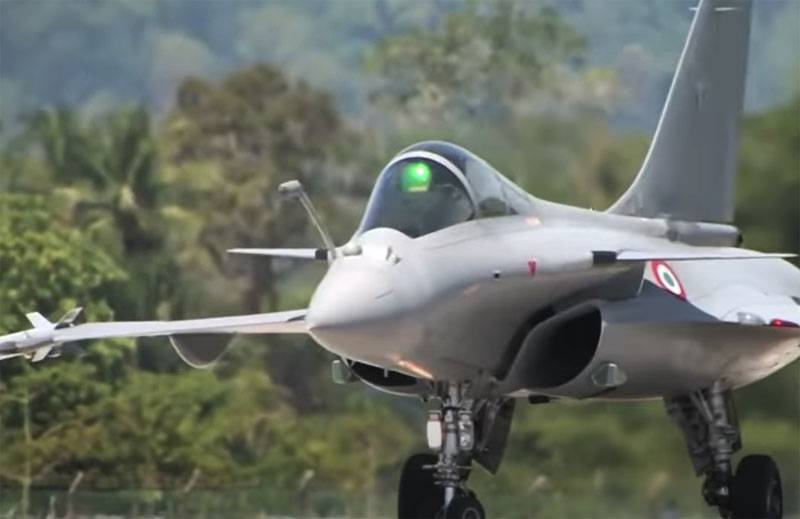 In Ukraine, French President Emmanuel Macron is expected to visit Kiev. Among the topics that are planned to be discussed, as reported, there will be topics on the rearmament of the Ukrainian army. In particular, we are talking about Ukraine's attempts to update its
aviation
park with "its translation to NATO standards." In this regard, plans were previously voiced for "the purchase by 2035 of the American fifth-generation F-35 fighters." Such statements were made by the commanders of the Ukrainian Air Force.
Now materials appear in the foreign press claiming that Emmanuel Macron is going to offer Ukraine the purchase of French Rafale fighters. The Intelligence Online information resource came out with such an article.
From material in foreign media:
The possible sale of Rafale to Ukraine will be a priority in discussion during (Macron's) upcoming visit. The French President believes in Rafale's chances of winning the former stronghold of Soviet industry.
It is noted that France "is joining the race to replace Soviet MiG-29 fighters in the Ukrainian Air Force." Earlier it was reported that the Americans also offer their services for this kind of replacement. Their proposal is F / A-18 fighters.
Meanwhile, it is reminded that France is already supplying Kiev with aviation equipment. We are talking primarily about Airbus helicopters. At one time, a contract was signed for the supply of 55 such rotorcraft. Ukraine intends to use most of them in the structures of the Ministry of Internal Affairs. This was also stated by the head of the department, Arsen Avakov.
In connection with statements about Macron's readiness to offer Ukraine his Rafali, the question arises about the possible cost of such fighters. For example, the French supply these aircraft to India at a price exceeding $ 200 million per unit. In India, such an ultra-high price is justified by the fact that it includes the training of pilots, technicians and the supply of weapons for French-made aircraft.