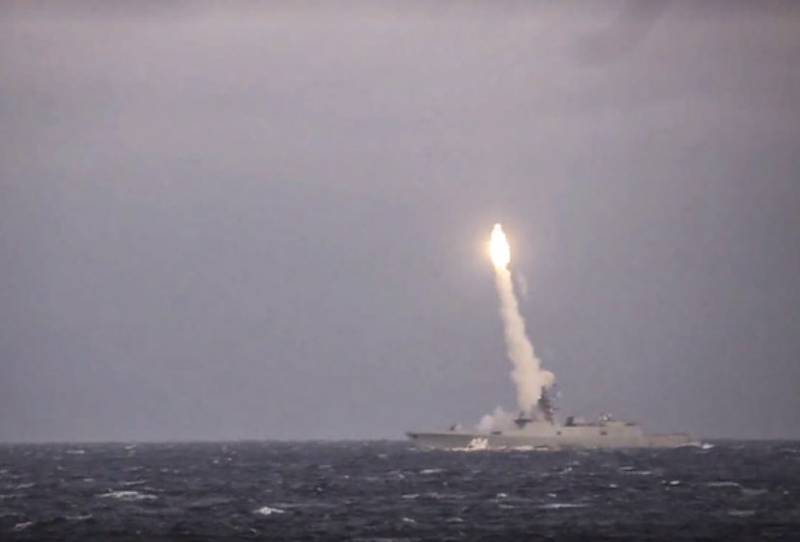 Putin's new Zircon hypersonic missiles can reach the United States in just a few minutes. With such weapons, the Russian president strikes at the bull's-eye.
British newspaper Daily Express writes about it.
This is how the British media reacted to the successful completion of four test launches of Zircon hypersonic missiles from the frigate Admiral Gorshkov last year. There they mark the exact hits on the target during each launch.
London is concerned that Russia will soon adopt the Zircons, China also has a promising DF-17 hypersonic missile, and the United States is still far behind its main potential adversaries.
The Russian military carried out missile launches in the Arctic, striking targets in the area of ​​the Novaya Zemlya archipelago. During the tests of the Zircon missiles, capable of flying at a speed of almost 10 thousand km / h, access to ships and vessels not participating in the exercises was prohibited in significant parts of the Kara and Barents Seas.
According to the British, Moscow plans to launch these weapons into production as early as 2022.
Sources in the Russian defense industry told the agency
RIA News
that missile launches are planned for June from the frigate "Admiral Gorshkov". At the same time, one of them does not exclude that they will shoot "Zircons".