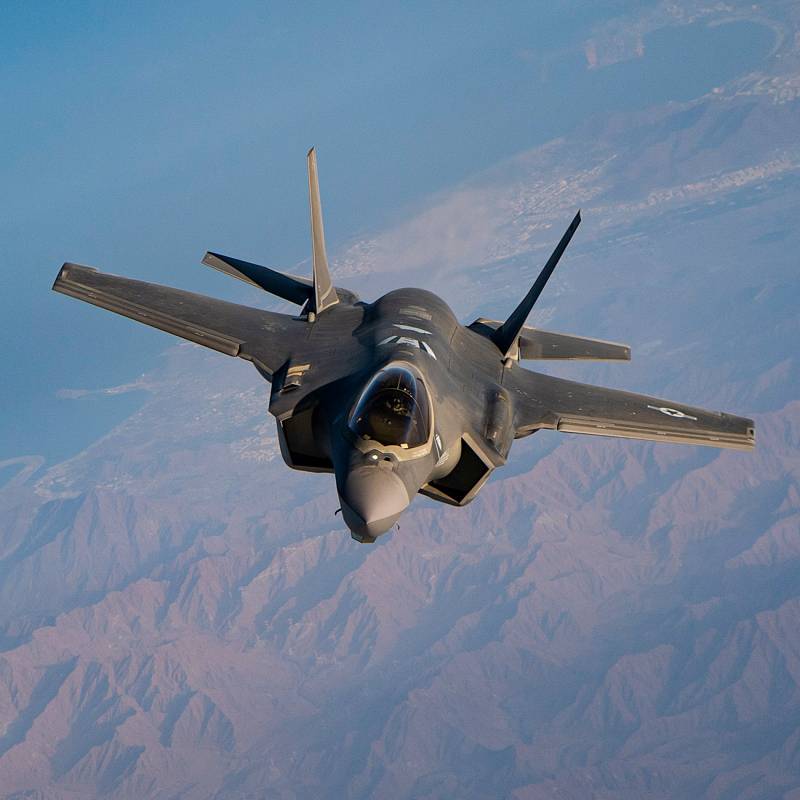 The Polish media are discussing an order for the purchase of fifth-generation F-35 fighters from the United States. According to a previously signed contract, Poland is to receive the first six such fighters in 2024-2025. In total, Warsaw plans to purchase 32 F-35A aircraft for its Air Force until 2030. The deal is valued at $ 4,6 billion plus VAT. Poland has reportedly already paid a first installment of approximately $ 480 million to the manufacturer of these fighters.
At the same time, in Poland itself, this kind of contract is treated differently. Disputes arise. Some experts believe that the acquisition of the F-35 will bring the Polish Air Force to a qualitatively new level, while others express a critical opinion.
In particular, it is noted that Poland orders F-35A fighters at a time when the program in the United States itself is undergoing the greatest criticism for the entire period of its implementation. It is recalled that these aircraft are expensive to use even for the United States itself. So, the cost of an hour of flight on a fighter is estimated at 36 thousand dollars.
At the same time, the Polish observer Zbigniew Lentovich urges not to dramatize, noting the following:
The question remains of the F-35's horrendous operating costs, which far exceed the funds required to service older aircraft types. But the company guarantees that it is making efforts to reduce the cost of manufacturing the F-35, as well as to improve the reliability of new machines. The company says that the level of combat readiness of the F-35 is currently on the rise. It is over 70 percent.
Not everyone agrees with Lentovich. In particular, it is indicated that the Americans did not solve the problem of ensuring the stable operation of the oxygen supply system, due to which a Japanese pilot died at one time.
A few comments in the Rzeczpospolita edition, which show the diametrically opposite attitude towards the aircraft and the deal:
Yaro S:
$ 35 per hour of flight, it also doesn't shoot straight and causes cracks, engine and software problems ...
Roman Kostiucuk:
Let (President) Duda pay for this "Fu" from his pension.
Daniel Musianek:
All countries that have already bought F-35s want to buy even more of them, including Israel, which used them in the fighting. That's enough for me. This is better than any recommendation. Especially against the backdrop of an anonymous "series of critical publications in the US media", which, as usual, may be sponsored by competitors and which, I see, pretend not to understand that aircraft have changed since World War II, and their main feature no longer in their ability to "air combat" at short distances, but in the ability to detect the enemy and destroy him before the enemy sees your aircraft.