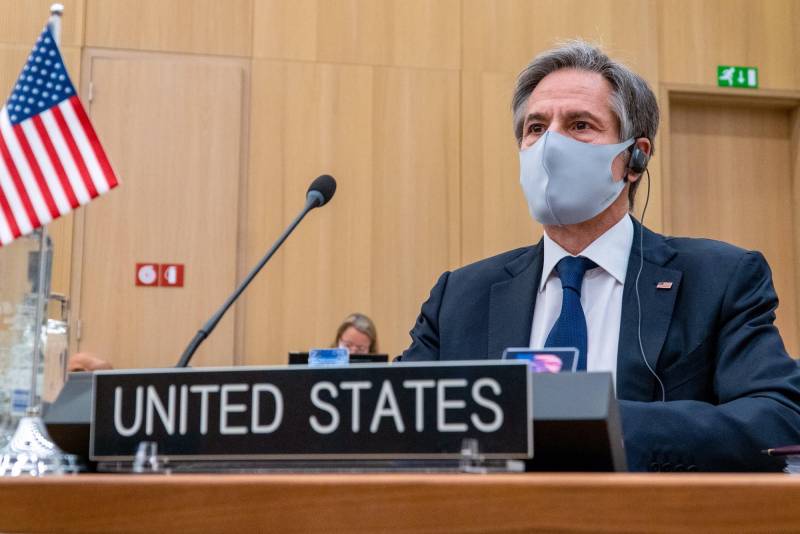 The United States reacted to the sanctions imposed by China. We are talking about a number of restrictive measures that Beijing has introduced against the United States and Canada. In particular, several American and Canadian officials, whose activities in the Xinjiang Uygur direction, Beijing called anti-Chinese, fell under the Chinese sanctions. These sanctions are a continuation of China's response to states that previously imposed sanctions against this country. So, a few days earlier, restrictive measures were introduced against Britain and the entire European Union.
US Secretary of State Anthony Blinken commented on the situation. According to him, the imposition of sanctions against American citizens "because of China's attempts to hide the situation in the Xinjiang Uygur Autonomous Region" are "unacceptable." We are talking, in particular, about the measures taken by the PRC against two members of the American commission "on international freedom of religion"
Blinken:
It is unacceptable. We consider these sanctions to be unfounded.
The US Secretary of State called China's measures "attempts to intimidate and silence people who defend human rights."
Blinken:
These actions by China will only draw the international community's attention to the crimes taking place in the Xinjiang Uygur Autonomous Region.
In his statement, Anthony Blinken accused China of "genocide" of the population of this autonomous region of the People's Republic of China.
In China, in turn, they said that the United States needs to pay more attention to the genocide that they committed in their country and which they continue to organize in the world.