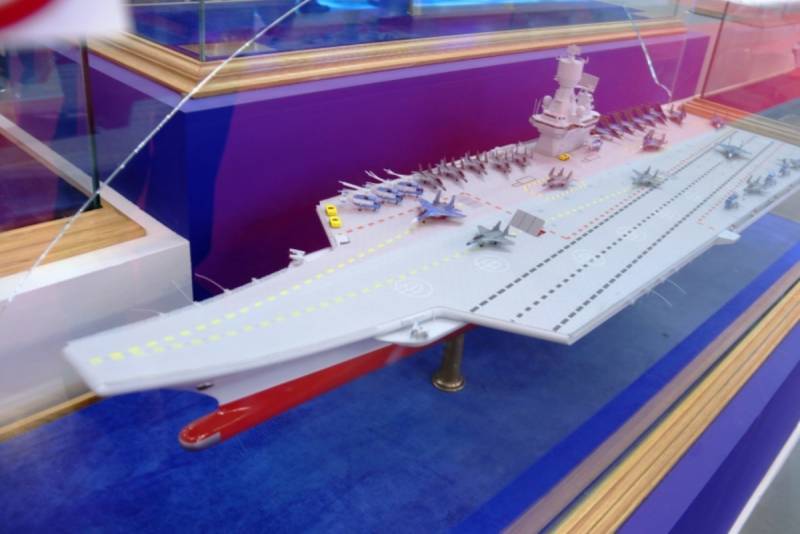 Przemyslaw Zemansky from the Polish (understandable by name) edition "Politics" expressed a very interesting and reasoned opinion.
Papierowe superbronie Putina
"Russia regularly announces to the world about the creation of a new, unparalleled weapons... But does it really exist? Moscow uses such stories to scare the world and convince Russians of the strength of their country. "
Let's try to agree or object to the Polish observer, especially since not only Russia is doing this. Absolutely everyone who can afford it does this. I am sure that if the Poles had even the slightest opportunity to frighten Russia with some miracle-fool, the Polish media would have fanned hysteria to the fullest.
Let's go through the reasoning of Pan Zeman, his words will be given in italics, but the opinion of the Russian side in regular script.
"The Russian military-industrial complex every year surprises the world with projects of the next revolutionary and unparalleled in the world models of superweapons. The only question is whether they exist. "

Let's be serious and objective, okay? And to begin with, the Russian military-industrial complex is one thing, while Russian politicians and the media are another. And these are two completely different differences, moreover, those "wunderwaffe" that our media bake like pies without anything, sometimes have nothing to do with the real affairs taking place in the depths of our military-industrial complex.
But alas, this is a modern Russian reality and there is no getting away from it.
# 1. "Poseidon"
"Of all the projects of the Russian military-industrial complex, the program" Poseidon "evokes the most emotions. The foreign press dubbed it the "doomsday torpedo." This is not surprising, because a nuclear warhead with a capacity of 2 to 100 megatons acts as a striking element.

Poseidon resembles a huge torpedo (its length is 24 meters), however, it would be more accurate to call it an autonomous underwater drone, powered by a nuclear installation. It is designed to defeat aircraft carrier groups and coastal fortifications. A warhead of such power allows the Russians to frighten not only by directly undermining the target, but also by the further consequences of the tsunami that will arise as a result of it.

The biggest concerns, primarily in the United States, are not even the power of the warhead, but the declared parameters of the drone itself: an almost unlimited range, a speed of 200 kilometers per hour, and a diving depth exceeding 1 meters. All in all, this means that it will be incredibly difficult to destroy.

The public learned about the Poseidon project more than five years ago: first there was a controlled leak of information, and then an official statement appeared. It is still a question of whether a prototype exists, but Russian sources assure that 2027 such devices will enter service by about 32. More is known about the potential carriers of the Poseidon, that is, the nuclear submarines Belgorod and Khabarovsk. The first one has been under construction since 1992 (!), Now it is undergoing tests at sea, in turn, work on the creation of the second began six years ago, but its launch is constantly being postponed. "
Many words, I beg your pardon. But they perfectly show what is really happening in the heads and brains (these are two different things, believe me) in the West.
Yes in
stories
with "Poseidon" a lot is still unclear and incomprehensible, but here it is worth recognizing that Pan Zeman is right. Well, there was a leak of information in a very timely manner, too clumsy our respective responsible persons tried to tell that "everything is not so simple", this gave rise to too many questions.
Well, our responsible persons painted too colorfully what a terrible machine of death was invented in Russia.
True, talking about the terrible radioactive tsunami that will cover the United States, there were very few people who wanted to talk about how the Poseidons would end up at point "X" in order to generate it.
Yes, 2027 devices were promised by 32. By that time, perhaps at least one of the carriers of these underwater drones will be ready, which will begin to deliver them to the conditional boundaries of a non-conditional attack - it will be interesting.
The situation with "Belgorod" and "Khabarovsk", we admit, is so-so. And Zemansky painted everything clearly and objectively. One boat will not be finished in any way, the second (more precisely, the first) is generally long-term construction with a thirty-year history.
And the fact that the West is rather skeptical about the whole Poseidon venture "is normal. There are too many things in history that cause either surprise or bewilderment. But we will not rush to final conclusions, leaving them at the end of the story.
As a preliminary summary, it is worth noting that even if Poseidon is a fiction (which may well happen), it is a very successful fiction. At the level of the American SDI program, which at one time cost the USSR a lot of nerves and dollars.
Moving on.
# 2. Aircraft carriers
Having quite rightly reminded who we have is the king of floating airfields, Zemansky recalls, let's say, not the most successful attempt to use the only Russian aircraft carrier ship off the coast of Syria. Yes, I have to agree, it turned out to be so-so. Rather than a sign of presence, rather than actually inflicting damage on the militants, since a fighter with a half combat load is not like a ground-based fighter-bomber, hung to the maximum.
"However, if we talk about projects that are at the conceptual stage, then the Russian design bureaus can be called the most prolific in the world. In terms of an innovative approach, the project of the Krylov State Scientific Center stands out, which believes that the future Russian aircraft carrier should be a catamaran, that is, it should have two hulls connected to each other. "

Yes, there was a case. A model was shown at ARMY-2018. But, in the words of the immortal Mikhail Bulgakov, "one can not believe everything"?
The fact that somewhere a group of enthusiasts (In the Krylov State Scientific Center) drew a plan and made a model of an aircraft carrier with a "semi-catamaran" hull based on it - this does not mean anything at all.
Shown at the exhibition as a concept. Licked / discussed. Further? Nothing further, since the ship of the Krylov State Research Center was planned to be created not with nuclear, but with conventional engines. The power of the power plant was supposed to be 80MW.
The fact that Russia now has a huge problem with power plants for large ships and ships, I am sure, is not worth talking about. And on this it is quite possible to end the story and discussion of the Russian aircraft carrier on a conventional thrust.
Actually, our projects of nuclear aircraft carriers should not be considered seriously. "Storm", "Manatee" are projects, nothing more. These are words. And the implementation of these projects so that the fairy tale comes true will take at least 10-12 years. That is, in fact, it is worth recognizing that in the construction of aircraft-carrying ships, we have lagged behind the United States forever.
If you objectively look at us, it took 6 years to build a large landing craft with a displacement of 000 tons. How long will it really take for such a whopper as an aircraft carrier?
No. 3. Fighter-interceptor MiG-41
Here, Pan Zemansky does not look very good.
"The MiG-41 is a Russian interceptor fighter being developed as part of the PAK DP program (promising aviation long-range intercept complex). It is intended primarily to control Russian airspace, in this role it should replace the MiG-31 currently in use. Since the MiG-41 will be involved mainly in operations over its own territory, being invisible to radars is not of key importance for it. A superweapon makes it a speed that will be four times the speed of sound, and the ability to operate at an altitude of 45 thousand meters, that is, in near space (the boundary between the atmosphere and space is considered to be an altitude of 100 kilometers above the Earth's surface). "
Here I will object. Why Zemansky repeats nonsense after non-specialists, for me personally it is very difficult to say. You never know who said what?
An airplane in space? Since school, everyone knows that an airplane cannot fly in space. He moves, relying on air, and in space, as you know, a vacuum. So there is nothing to do with a turbojet engine. He, the turbojet engine, is not able to provide the vehicle with a speed at which it could operate in orbit, that is, about 8 km / sec.
Modern airplanes do not fly at such a speed yet. And something, even in the projects, is not visible real devices capable of flying equally freely in space and in the atmosphere.
But back to the MiG-41. More precisely, to Zemansky's "raids" on this promising machine. I specially re-read what they say in JSC RSK MiG on this topic. And there they talked about "the ability to perform tasks in space."
If anything, the MiG-31 can easily perform tasks in space. He is able to rise into the upper atmosphere and calmly launch a rocket at any object in orbit.
So here Pan Zemansky is completely wrong. The MiG-41 is a high-speed interceptor fighter capable of intercepting any aircraft in existence today. And there is no doubt that it will be created in MiG. This is not a nuclear-powered aircraft carrier, not a nuclear-powered destroyer, not a nuclear-powered submarine drone.
We have not yet forgotten how to make airplanes in MiG, I know that for sure.
Pan Zemansky believes that everything is beautiful here only on paper. Well, no question, that's his right. Moreover, it is worth recognizing that he has a fair share of objectivity.
"After the collapse of the USSR, Russian enterprises in the military-industrial sector lost the ability to mass-produce modern weapons systems based on domestic developments. In 2014, after the annexation of Crimea, they were cut off from Western technology. Illustrate the situation with problems with adoption tanks T-14 Armata, Su-57 fighters or Project 22350 Admiral Gorshkov missile frigates.
It is interesting, but thank God, they somehow managed with their own technologies. And now our military-industrial complex does not depend at all on them, these very Western technologies.
"The easiest way is to stop speculation about a new aircraft carrier, since Russia has little experience in building such ships. She also does not have the appropriate escort ships. Even if she succeeds in successfully completing the project, the construction of an aircraft carrier will entail the need to create an ocean-going fleet practically from scratch. "
Really agree, this is how it is. The construction of hypothetical aircraft carriers in Russia will lead nowhere, because yes, we have absolutely nothing to defend these aircraft carriers with. And the very fact that it is possible to build an aircraft carrier does not mean that it can actually be used.
And most importantly, the Americans still have a larger fleet, either in terms of aircraft carriers or in terms of cruisers and destroyers. Alas, this is so. As for the rest, one can and should argue.
"Russian superweapons may not exist in the form of finished products, the main thing is that there should be controlled information leaks on the most secret projects. Inside the country, they are working on the myth created by Putin, which speaks of the return to the Russian state of the position lost after the collapse of the USSR. In the foreign policy arena, they serve for disinformation and disguise. The stories about the Poseidon and the MiG-41 sound like a threat of a nuclear attack, from which it is impossible to defend itself, and a promise to repel a retaliatory strike.

It seems that the catamaran aircraft carrier will never swing on the waves, the MiG-41 will not rush to the stars, and the Poseidon will not sink to the depths of the sea, although each of them will fulfill the task that was actually set before it. "

Okay. The semi-catamaran aircraft carrier may remain a project. Poseidon and its bearers are also difficult to discuss. MiG-41 - it will definitely be, here the argumentation simply must be at the level of the others.
Yes, I agree that lately we have started to fight more and more with information and to throw rollers.
But is everything that we have announced for implementation - fiction?
Pan Zemansky should worry not about the nuclear catamaran, but about the Iskander in the Kaliningrad region. You can remember the "Caliber". And when we talk about scarecrows, I think that more fear will be caused not by "Poseidon", which is still generally unknown what can, but "Boreas", which can really do a lot.
You can press charges or openly laugh at how we sometimes try to scare the whole world. There is such, I agree. And often our politicians make big mistakes, trying to intimidate the whole world with the help of cartoons.
But forgive me, this does not at all detract from the merits of those who forge a shield and a sword for our country today. And, you can criticize Russia for promising a lot, but doing little - but you know, the question of sufficiency from the very beginning.
Although, of course, very often politicians are sorted out in full, promising to wipe the whole world off the face of the Earth. It should be done more calmly, especially since there are fewer and fewer of those in the world who believe in this.
True, this does not mean at all that we have nothing for the day after tomorrow, does it?