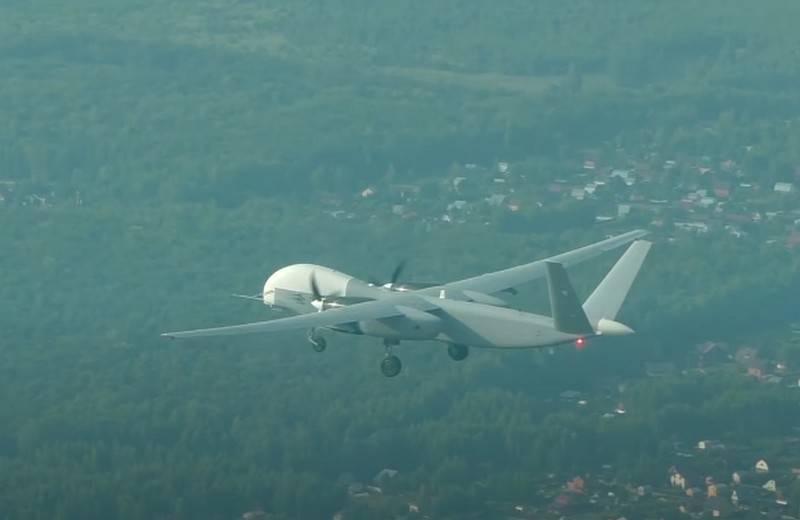 The Russian drone "Altius" became the first Russian drone equipped with a satellite communications terminal. This was announced by the chief designer of the Altius project, Ilya Matveev.
Answering the questions of the journalist on the air of the Russia-24 TV channel, Matveev explained that the Altius UAV was the first of the Russian drones to receive a satellite communication terminal developed in Russia, the receiver is placed under the head fairing of the drone.
This onboard satellite communications terminal was developed in Russia, including for use as part of our aircraft. Our drone is the first to be equipped with this kind of radio communication capabilities.
- he said.
Earlier it was reported that thanks to the installed equipment, the drone can be controlled via satellite, which makes the range of its use almost unlimited.
Altius-U is a drone created as a result of the development and testing of a number of prototypes within the Altair project. The newest unmanned complex is capable of performing the entire range of reconnaissance missions, as well as using
aviation
means of destruction.
The Altius UAV has a wingspan of 28,5 m, a length of 11,6 m, and a take-off weight of 6 tons. The flight altitude is 12 thousand meters, the flight range is up to 10 thousand km. In this case, the UAV can stay in the air for up to 48 hours. The installed equipment allows reconnaissance at a great distance.
In February of this year, it became known that the Ministry of Defense had ordered a pilot batch of Altius reconnaissance and strike drones. Delivery times and the number of drones in the batch were not reported.