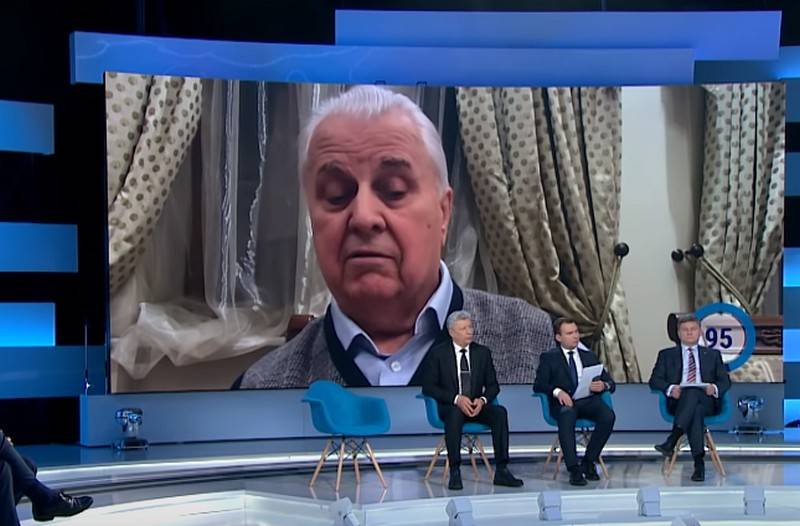 Russia can present territorial claims to Ukraine, Moscow does not see an independent state in Ukraine. This was stated by the first Ukrainian president, and now the head of the Ukrainian delegation to the TCG Leonid Kravchuk.
According to Kravchuk, Russia will stop at nothing to destroy Ukraine as an independent state. It is not worth expecting that Moscow will change its position, so it must be stopped, and Kiev must do this with the involvement of the world community.
It is not worth expecting something from Russia and the occupation administration of ORDLO (LDNR - approx.), Because Russia was and remains in its philosophy - to destroy Ukraine. And this is the main task for her. At first, you can make a province, but in principle, Ukraine as a state should not exist
- said Kravchuk.
The ex-president stressed that Moscow is not going to fulfill the Minsk agreements and return the territory to Ukraine, since this is Putin's position. In turn, Kiev will continue to comply with the agreements on Donbass, striving for a peaceful solution to the problem.
Ukraine must be ready to repulse at any moment, since Russia will not stop - it must be stopped by Ukraine and the world community
- he added.
Kravchuk called on the West to increase pressure on Russia, including by imposing new sanctions. Earlier, Kravchuk announced his desire to "throw out" Russia from Donbass and Crimea, urging the Ukrainian military to "act in a mirror", responding with "shot for shot."