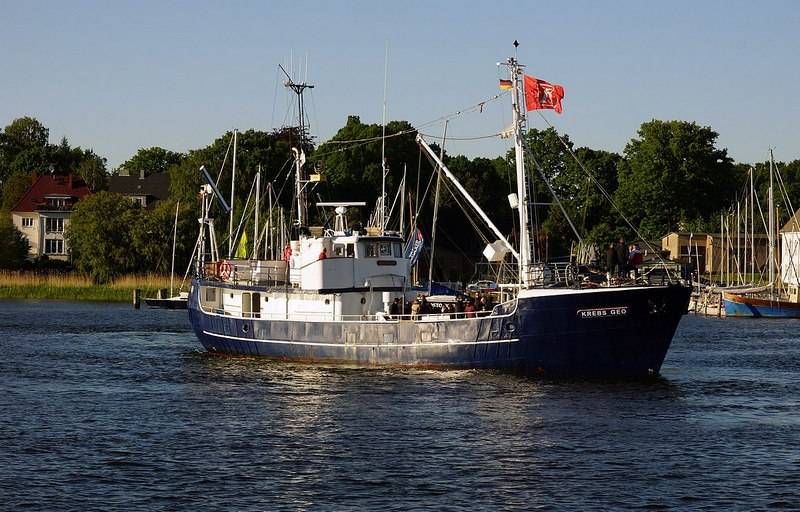 While the United States is pondering the introduction of new sanctions against ships participating in the construction of Nord Stream 2, Poland has already begun to take measures. According to the Polish edition BiznesAlert, the Ministry of Infrastructure and Development of Poland has imposed sanctions against two vessels involved in the construction of the gas pipeline.
According to the newspaper, Warsaw found two ships flying the flag of Poland, taking part in the Nord Stream-2 project. According to the Ministry of Maritime Economy, the ships Krebs Geo and Krebs Jet, owned by the German company, are registered with the Maritime Chamber of the city of Gdansk.
According to the Deputy Minister of Maritime Economy of Poland Grzegorz Witkowski, Poland does not want to have anything to do with these ships, which allegedly negatively affect the economic interests of Warsaw. Krebs Geo and Krebs Jet have been stripped of their Polish registration.
We are not interested in what they transport and what they do as long as it does not threaten the economic interests of our country. These two vessels have recently stepped up their work on the Nord Stream 2 project. From Friday, these two ships should not appear in our waters.
- said Vitkovsky.
Both ships, starting from Friday, March 26, are prohibited from appearing in Polish waters, if they call at the ports of Poland, they will be detained.
The ships Krebs Geo and Krebs Jet belong to the German company Krebs and actually took part in the gas pipeline project. They ensured the delivery of personnel on board the pipelayers and monitored security zones in the construction area.