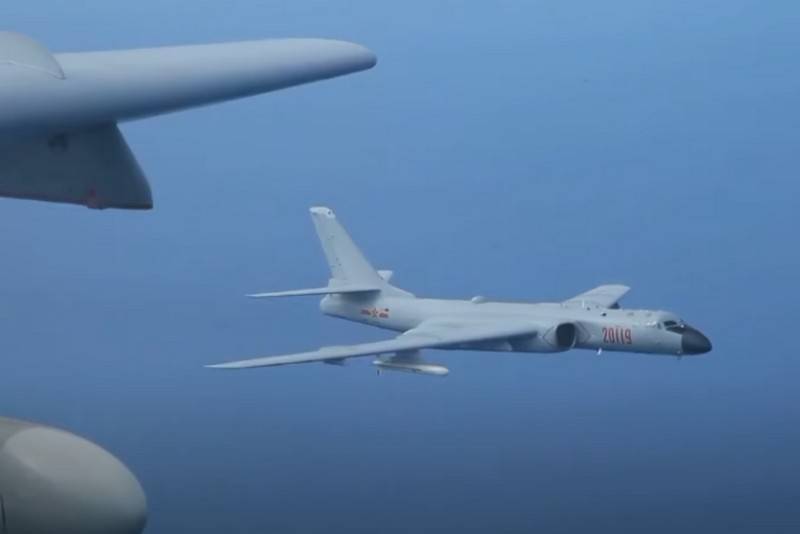 China's largest military invasion
aviation
PLA Air Force in Taiwan's air defense identification zone. The Ministry of Defense of the island reports.
On Friday, March 26, the PLA Air Force combat aircraft, consisting of four H-6K "nuclear bombers" and 10 J-16 fighters, entered the island's air defense identification zone. This is the biggest in
stories
the "invasion" of the Chinese Air Force since the beginning of the publication of information about similar cases.
The Ministry of Defense of Taiwan said that they had brought anti-aircraft systems on alert, and also warned China about the inadmissibility of invading the airspace of a sovereign state. The Taiwanese military stressed that China has taken advantage of the suspension of military flights following two plane crashes this week.
According to reports, Chinese aircraft flew through the airspace south of Taiwan and passed through the Bashi Canal, which separates the island from the Philippines. According to experts, the PLA Air Force is conducting exercises to block American warships in this channel.
At the same time, it is noted that the PLA has significantly stepped up military activities near the island.
Against this backdrop, Taipei accused Beijing of escalating tensions in the Taiwan Gulf following the signing of a memorandum of understanding between the United States and Taiwan. The memorandum envisions strengthening cooperation between the US Coast Guard and Taiwan. Beijing did not react to Taipei's statements in any way, since it considers the island a province of mainland China. Regular exercises near the island in China are explained by the "determination to defend its sovereignty."