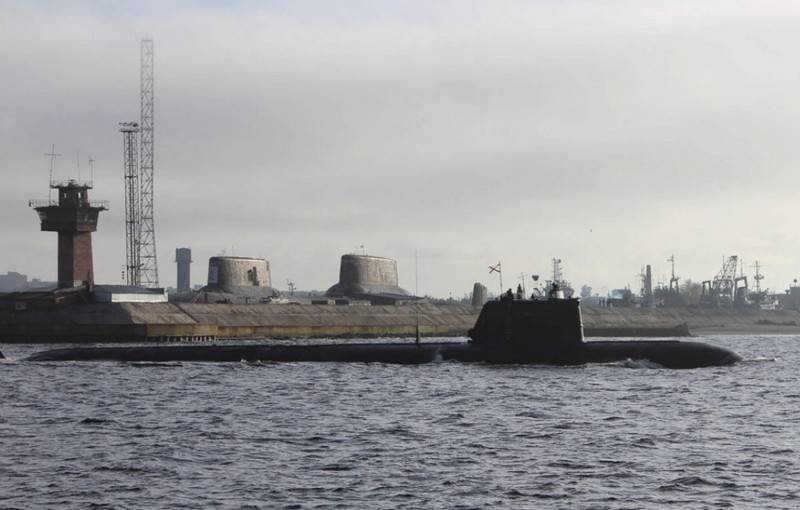 Special-purpose nuclear submarine K-329 "Belgorod" of project 09852 may become the carrier of the nuclear deep-water station AS-15. It is reported by
TASS
citing a source in the Russian defense industry.
According to the source, the Belgorod nuclear submarine, in addition to the Poseidon nuclear drones, will be able to carry the AS-15 Kashalot deep-sea nuclear power plant on board. The station is currently located in the Zvezdochka Ship Repair Center, where it is undergoing major overhaul and modernization.
The repair and modernization of the AS-15 nuclear deep-water station is in progress. It is assumed that the carrier of the AS-15 station, capable of operating at depths of up to 3 km, will be the nuclear submarine "Belgorod"
- said the source.
There is no official confirmation of this information.
AS-15 is a rank 1 nuclear deep-water station (AGS) of the project 1910 "Sperm whale". Laid down at the LAO plant in Leningrad on February 23, 1983, launched on April 29, 1988, became part of
fleet
December 30, 1991. She took part in the search and rescue operation of the Kursk.
Surface displacement - 1390 tons, underwater - 2000 tons, submerged speed - 30 knots, surface - 10 knots, immersion depth - 1000 meters. Length - 69 meters, width - 7 meters, crew - 36 people. GEM with a rated power of 10 thousand hp. with one reactor.
In 2018, it was reported that on the basis of the 29th separate submarine brigade based in Gadzhievo, a full-fledged deep-sea division was deployed in the Northern Fleet, which included small-sized nuclear deep-water stations (AGS), submarines - carriers of AGS and a large number of robotic submarines. complexes.