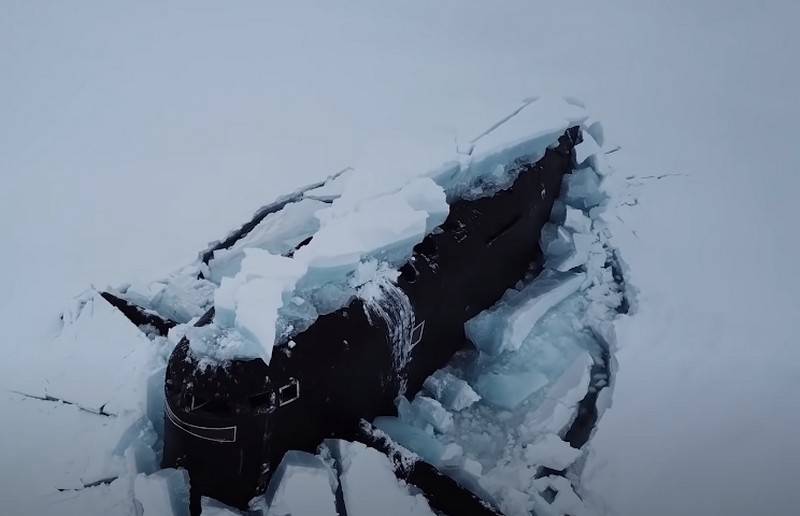 Three nuclear-powered submarines of the Russian Navy made their first ascent in the Arctic region as part of the Umka-2021 integrated Arctic expedition. This was reported to Russian President Vladimir Putin by the Commander-in-Chief of the Russian
fleet
Admiral Nikolai Evmenov.
Three nuclear-powered submarines ascended in a limited area with a radius of 300 meters, breaking through the XNUMX-meter ice. Before surfacing, one of the submarines conducted practical torpedo firing, after which the torpedo was raised to the surface through a specially made wormwood.
Also, as part of the Umka-2021 complex expedition, a pair of long-range MiG-31 interceptors made a flight with the passage of the North Pole point. During the mission, the MiG-31 was refueled in the air.
For the first time, according to a single concept and plan in the circumpolar regions, a complex of combat training, research and practical measures of various directions is being carried out
- said the commander-in-chief of the Navy, adding that the Navy is conducting an expedition together with the Russian Geographical Society.
The expedition involved more than 600 military and civilian personnel and about 200 models of weapons, military and special equipment.
Based on the results of the measures taken, the samples of weapons, military and special equipment participating in military-technical experiments generally confirmed their tactical and technical characteristics in conditions of high latitudes and low temperatures.
- Evmenov reported to the commander-in-chief.