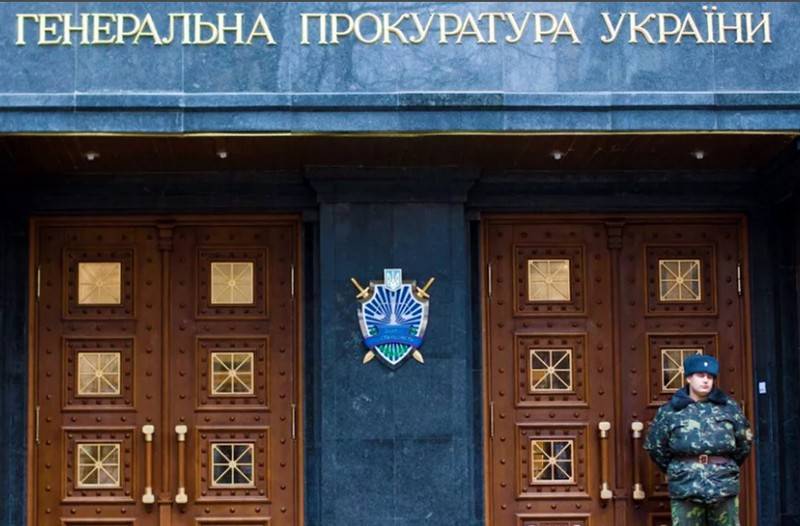 The General Prosecutor's Office of Ukraine has indicted the Deputy Commander of the Black Sea
fleet
Russian Navy. The Rear Admiral is accused of inciting the Ukrainian military to commit high treason in 2014.
According to the indictment, the Rear Admiral, while serving as deputy commander of the Black Sea Fleet, from March 20 to March 25, 2014, "openly and boldly" incited Ukrainian Navy servicemen to "high treason", promising them higher wages and career growth. In addition, the Rear Admiral threatened dissenting physical violence and
weapons
.
A charge was brought against Rear Admiral Deputy Commander of the Black Sea Fleet of the Russian Armed Forces of complicity in encroachment on the territorial integrity and inviolability of Ukraine, incitement to commit high treason
- said in a statement.
The Prosecutor General's Office of Ukraine does not give the name and surname of the accused.
For our part, we note that this is not the first and not the last accusation made by Kiev. Earlier, the GPU summoned Russian Defense Minister Sergei Shoigu for questioning, put on the wanted list the Deputy Defense Ministers Nikolai Pankov and Dmitry Bulgakov, Deputy Commander-in-Chief of the Russian Navy, Vice Admiral Alexander Fedotenkov, as well as many other Russian generals and admirals.
In all cases, the Ukrainian Prosecutor General's Office indicated the same thing: "in February – March 2014, the indicated persons, acting in a preliminary conspiracy with other representatives of the RF Armed Forces and the Russian authorities, persuaded the Ukrainian military to commit high treason by means of threats and bribery".