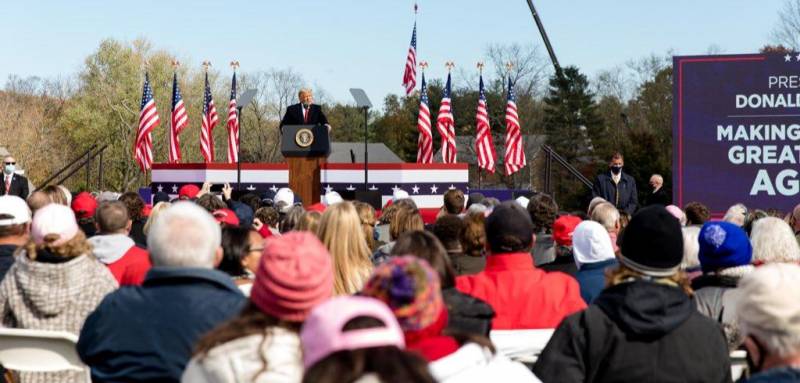 The 45th President of the United States, Donald Trump, made statements regarding the events that took place on January 6 in central Washington. We are talking about the breakthrough of a crowd of protesters into the Capitol building. Recall that in the US Democratic Party, and among some Republicans, Trump is accused of being the one who "provoked the crowd into criminal actions."
After those events, more than 300 people were detained, some are still wanted. The FBI even promised a reward for people to "hand over" their relatives and friends if they participated in the storming of the Capitol. In total, tens of thousands of denunciations were received, including denunciations from children about their parents.
In an interview, the ex-president of the United States said that many of the accusations now look far-fetched. According to Trump, these were ordinary Americans who did not want to "do something criminal."
Donald Trump in an interview with Laura Ingram on FoxNews:
There was zero threat from these people. Look at the footage: many are waving their hands affably, the police themselves let these people in, they are photographed together.
In the US press, a loyal Democrat, it is stated that such statements by Trump are "a serious distortion of the events of January 6".
Politico edition:
Then, after all, Trump himself called on his supporters to criminal actions. He told them the following: "If you do not fight with all your might, you will no longer have a country."
The newspaper said that Trump is responsible for the injured police officers. Allegedly, 140 law enforcement officers were injured in Washington that day.
Recall that the US National Guard fighters are still in the Capitol. They will stay there until at least May.
Earlier, Trump said that with Biden, the idea of ​​making America great again suffered a grand fiasco.