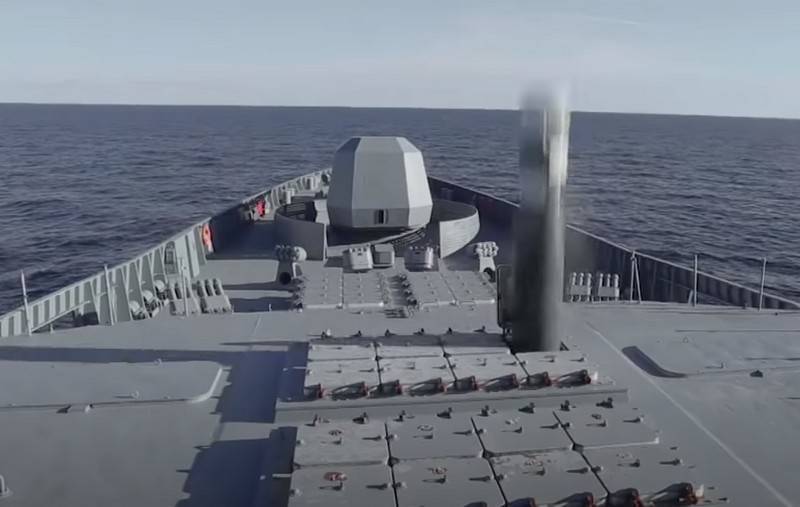 The Ministry of Defense has completed the stage of flight-design tests (LKI) of the Zircon hypersonic missile from a surface launch vehicle. It is reported by
TASS
with reference to a source in the DIC.
According to the source, the stage of flight-design tests of the Zircon from the board of the frigate Admiral Gorshkov has been completed, and in the near future the stage of state tests will begin, within the framework of which several launches will take place.
The LKI "Zircon" with the use of the frigate "Admiral Gorshkov" has been successfully completed. Four launches have been completed. All missiles hit the "peg" (the center of the conditional circle in which the missile should hit)
- leads
news
source word agency.
In December 2020, the Ministry of Defense announced that state tests of the Zircon hypersonic missile would begin in 2021 immediately after the completion of the flight test stage. A total of 7 Zircon launches will be carried out, two of them will take place during the flight-design test stage, and another 5 - state tests. The frigate "Admiral Gorshkov" and the multipurpose submarine of project 885 (code "Ash") "Severodvinsk" will take part in the tests.
In early March, data appeared that the Ministry of Defense intends to accelerate the Zircon test program with the aim of adopting the missile into service in the first half of 2022. According to the source, test launches of missiles from surface and submarine carriers will now go in parallel, and not in turn, as previously reported.