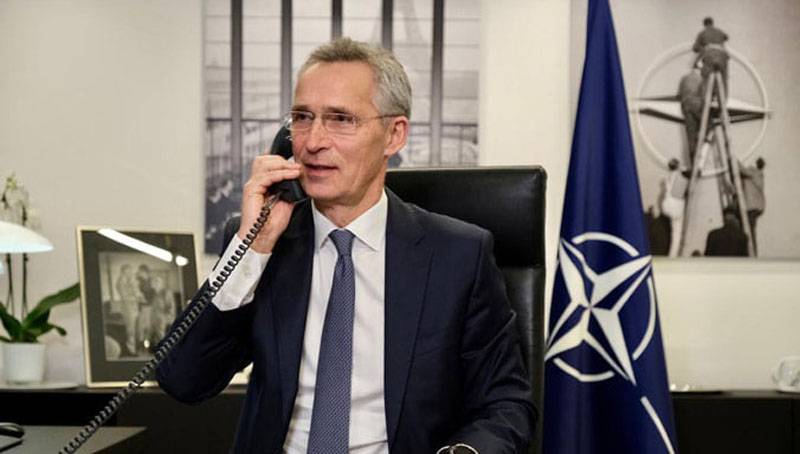 At the summit of the heads of the foreign affairs agencies of the NATO countries, the question of the possibility of a new expansion of the military bloc was raised. After the admission to it of Montenegro and Macedonia, which changed its name to North Macedonia for this, Georgia and Ukraine are on the agenda. Secretary General Stoltenberg was asked under what conditions these two countries will join NATO.
During his speech, Jens Stoltenberg named the main condition. According to him, Georgia and Ukraine will be able to join NATO only if this accession is approved by all, without exception, the countries of the North Atlantic Alliance.
Stoltenberg:
That is why I cannot yet name the exact time when this can happen.
At the same time, the NATO Secretary General added that the possibility for Georgia and Ukraine to join NATO was announced at the Bucharest summit in 2008.
Secretary General of the military bloc:
But even then the deadlines were not determined. And now all allies should consider it expedient to expand NATO through the admission of Georgia and Ukraine. They need to work out a consensus on how prepared these countries are to join.
At Stoltenberg, they tried to clarify which NATO countries today are expressing their position against the admission of Kiev and Tbilisi to the alliance. Stoltenberg did not directly answer this question, noting only that "a lot of work is underway, a discussion is underway, different positions are being expressed." Also, instead of a direct answer, the secretary general of the alliance noted that "everyone considers Georgia and Ukraine to be respected partners in the Black Sea region."
Let us recall that earlier the position in NATO was unambiguous: not to admit belligerent countries, as well as countries with unresolved territorial issues. As you know, both Ukraine and Georgia have territorial claims to their neighbors.
Against this background, Kiev and Tbilisi constantly declare that they are ready to join NATO even now.